NEXT PAGE >
< PREV PAGE
XC90 L5-2.5L Turbo VIN 59 B5254T2 (2004)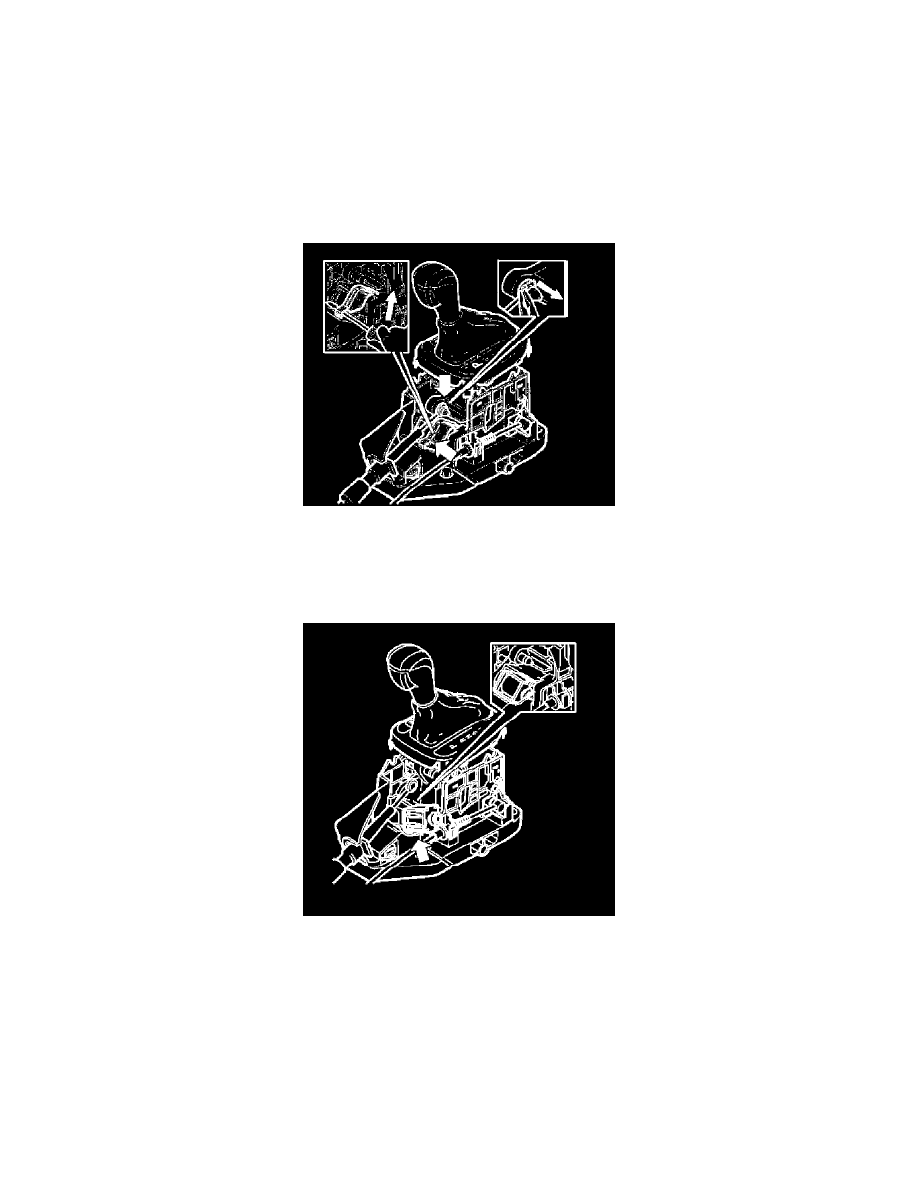 Shift Interlock Solenoid: Procedures
Solenoid shift lock, replace 
Note:  As the illustrations in this service information are used for different model years and/or models, some variation may occur. However, the
essential information in the illustrations is always correct.
Removal 
Remove the center console 
Remove the center console. 
Removing mechanical cable from gear selector assembly 
Move the gear selector to position P. This is to access the cable locking.
Remove the mechanical cable lock from the gear selector lever, use pliers and pull the lock off bushing. Pull the striker plate straight up out of the
mounting which secures the solenoid.
Remove the solenoid 
Carefully pull the solenoid, with its wiring, out of the gear selector assembly. 
Disconnect the tab terminals.
Hint:  Check that the blade terminal plus (+) and minus (-) are correctly positioned on the solenoid.
Installation 
Install the solenoid 
NEXT PAGE >
< PREV PAGE