< PREV PAGE
NEXT PAGE >
XC90 L5-2.5L Turbo VIN 59 B5254T2 (2004)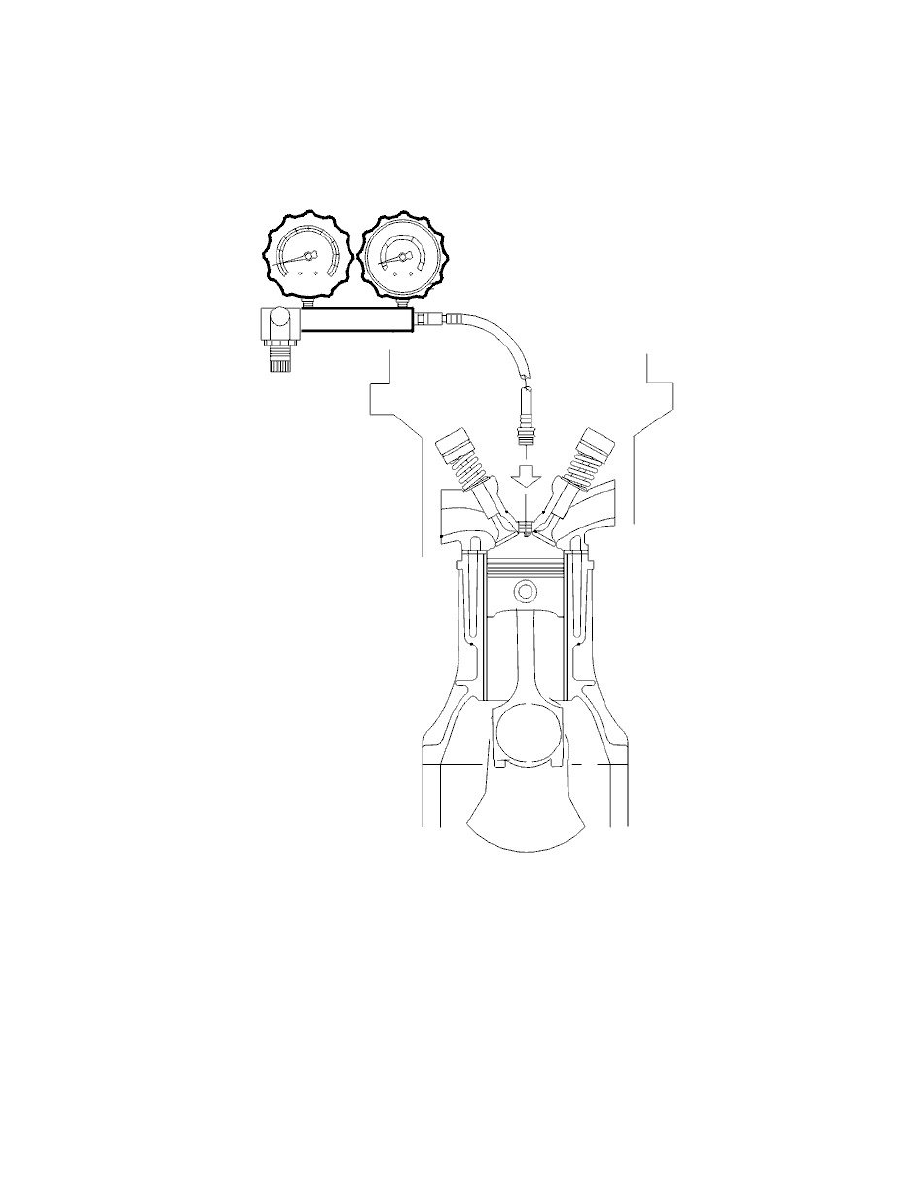 Compression Check: Testing and Inspection
Cylinder Leakage Test
Cylinder leakage test
General method description
The cylinders can be checked for leakage as an alternative to a compression test 
Using this method, the amount of leakage at the engine cylinders is measured and it is possible to locate the source of any leaks.
A similar check can be performed using a compression gauge by injecting oil in the cylinder. However, this can cause a build-up of coke!
The result will not always be decisive or precise.
In addition, the VIDA station or the Volvo System Tester (VST) must always be connected afterwards to erase any diagnostic trouble codes (DTCs).
How is the cylinder checked for leakage?
-
The engine should be run to operating temperature so that the thermostat is open
-
The piston in the cylinder that is being checked must be set to top dead centre (TDC) at the compression phase
-
A metered air pressure is connected to the relevant cylinder via an adapter that is secured in the spark plug/glow plug well
-
A gauge is used to measure the size of the leakage from the cylinder.
This is a pressure sensor with a regulator and displays the size of the leak expressed as a percentage.
This allows the extent of any problem to be determined.
Fault-tracing
The source of a leak can be located by analyzing sound at the following points.
< PREV PAGE
NEXT PAGE >