< PREV PAGE
NEXT PAGE >
XC90 L5-2.5L Turbo VIN 59 B5254T2 (2004)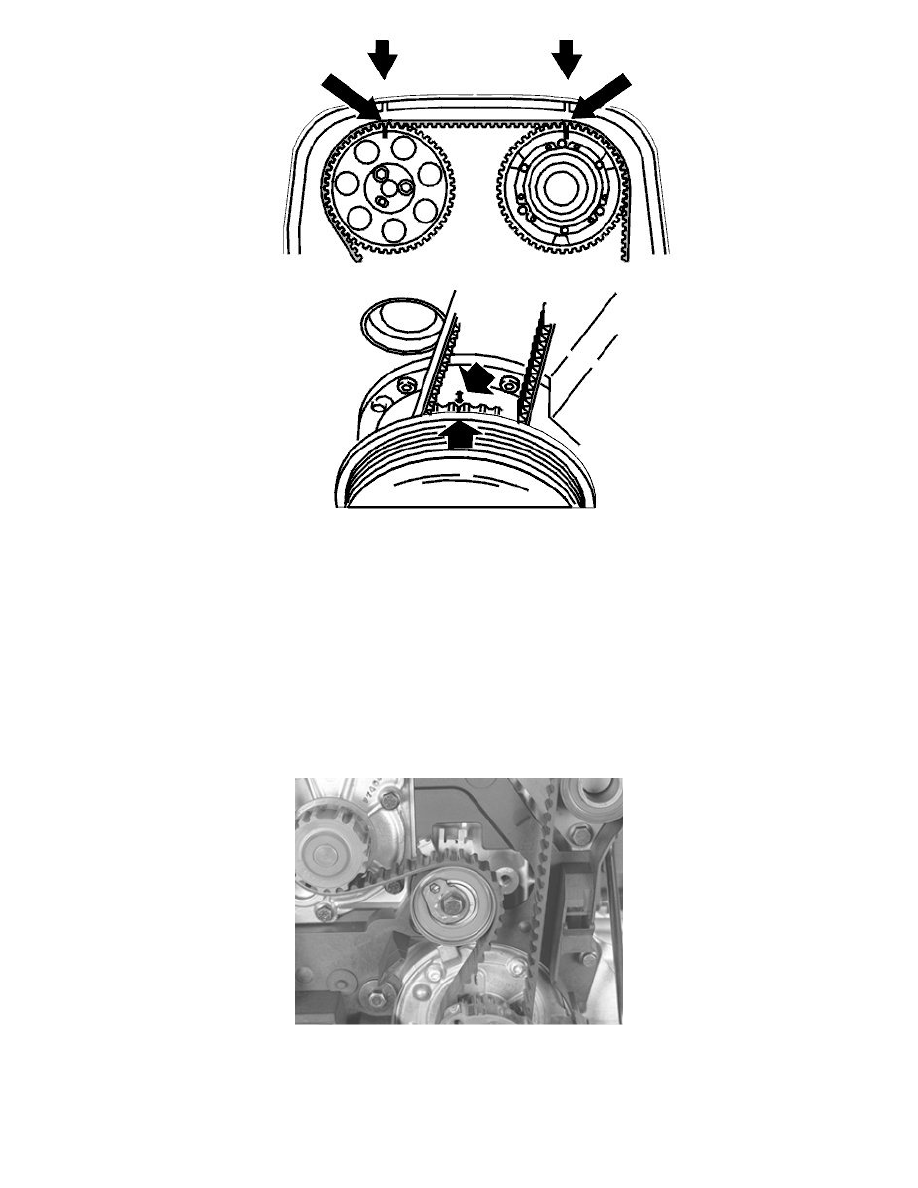 Remove
-
the auxiliaries belt
-
the front timing cover.
Position the upper timing cover.
Turn the crankshaft clockwise until the markings on the crankshaft belt pulley and the timing belt pulley are aligned with the markings on the oil pump
and the upper timing cover.
Remove the upper timing cover.
Caution! Crankshaft and camshafts must not be turned more than is stated in the method description. If the shafts are turned in any other way
the valves may be damaged.
Removing the timing belt
Slacken off the center screw for the belt tensioner slightly.
Hold the center screw still. Turn the tensioner eccentric clockwise to 10 o'clock using a 6 mm Allen key.
Remove the timing belt from the camshaft pulleys.
Removing the timing gear pulley
< PREV PAGE
NEXT PAGE >