< PREV PAGE
NEXT PAGE >
XC90 L5-2.5L Turbo VIN 59 B5254T2 (2004)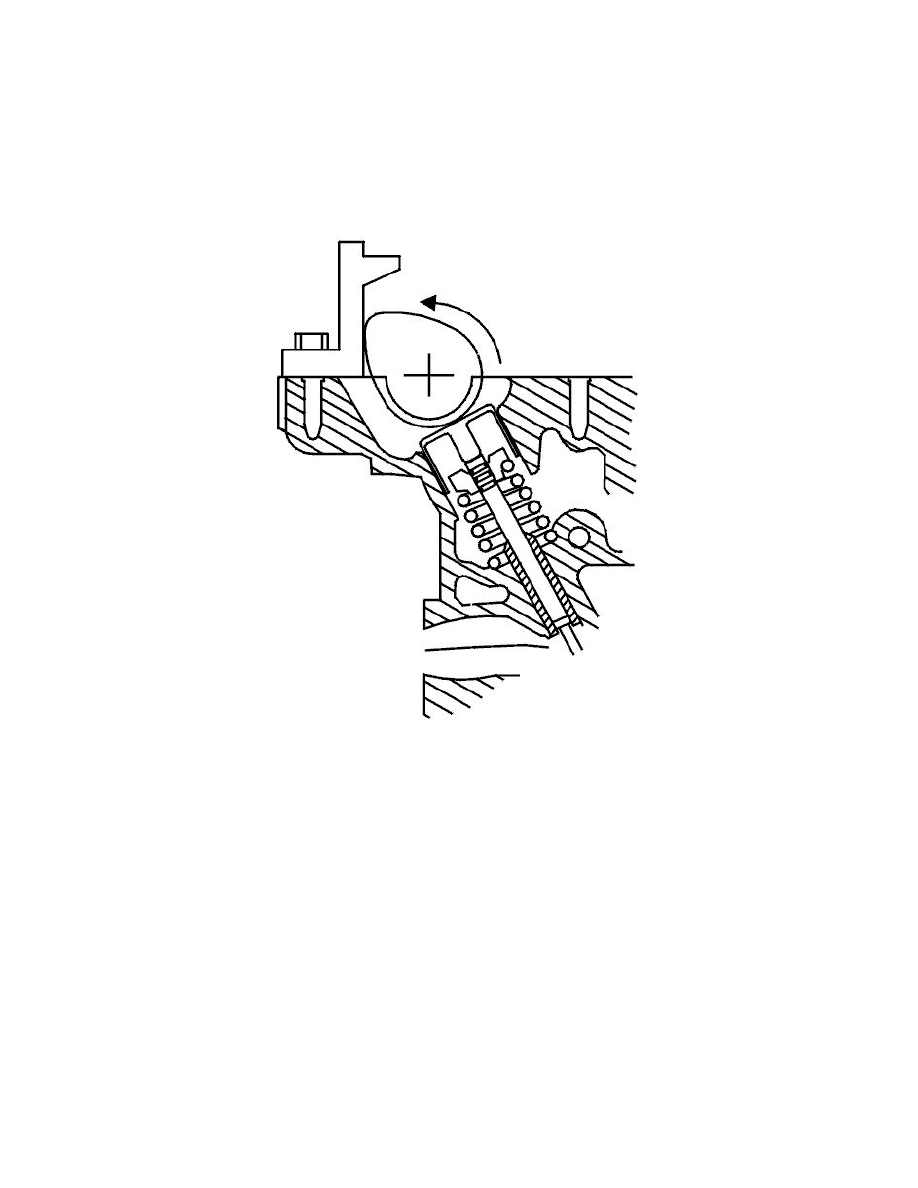 Other tappets are available as replacement part/replacement part kits.
Inlet valve: 0.20 ± 0.03 mm.
Exhaust valve: 0.40 ± 0.03 mm.
Note! The tolerances are less when setting! When checking the valve clearance through the plug hole, the tolerances are larger.
Position the intake camshaft. Ensure that the lobes at cylinder 1 point upwards.
Apply a little oil to the cam lobe and the upper side of the tappet to facilitate later measurement.
Installing the camshaft press
Install the lower section of camshaft press 999 5765 Holder camshaft See: Tools and Equipment/999 5765 Holder Camshaft by the inlet valves for
cylinder 1.
Tighten the tool against the cylinder head. Tighten to 17 Nm.
Turn the camshaft until it stops against the camshaft press.
< PREV PAGE
NEXT PAGE >