< PREV PAGE
NEXT PAGE >
XC90 L5-2.5L Turbo VIN 59 B5254T2 (2004)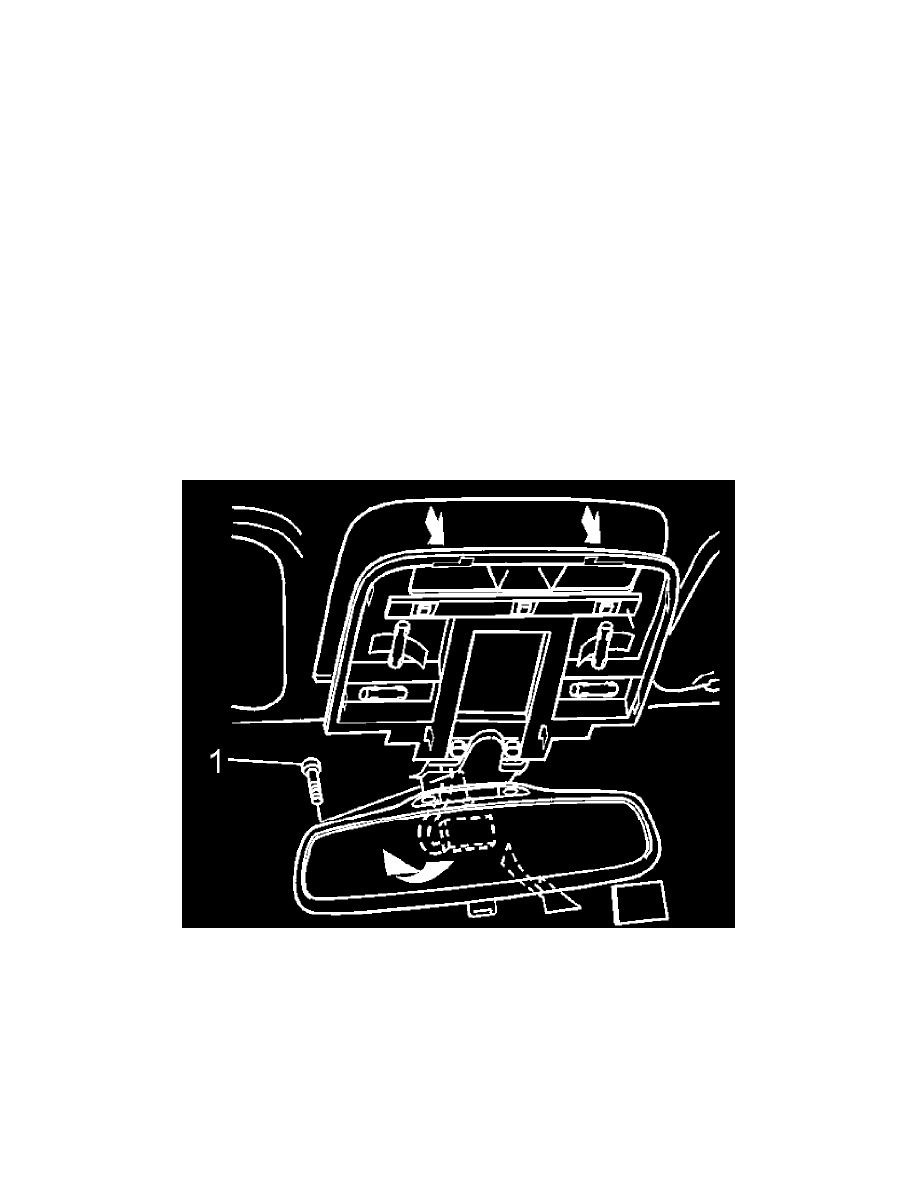 Power Mirror Control Module: Service and Repair
Upper electronic module (UEM)/rear view mirror, replacing 
Removal 
Preparatory information 
NOTE: 
-
As the illustrations in this service information are used for different model years and/or models, some variation may occur. However, the essential
information in the illustrations is always correct.
-
A rear view mirror with manual function cannot be replaced with automatic anti-dazzle or vice versa. The system will store diagnostic trouble
codes (DTCs). The upper electronic module (UEM) is integrated in the rear view mirror.
-
Read off data from the control module before replacing the control module. Program this data back into the new control module. Programmed data
is read off via VADIS/VIDA vehicle communication.
-
Always check that the control module and control module box connectors do not have bent or damaged terminals or socket / sleeves. This may
have been the cause of a fault.
CAUTION:  New software can only be ordered after the control module has been installed in the car. VADIS/VIDA reads off the new control module
identity which is required to order the correct software.
Preparatory work 
Remove the interior lighting. See Interior lighting, replacing.
Removing the rear view mirror/control module 
-
Remove the cover over the connector for the rear view mirror and control module
-
Remove the cable spring using a screwdriver
-
For rear view mirrors with manual anti-dazzle: Flip the anti-dazzle button toward the lens.
< PREV PAGE
NEXT PAGE >