< PREV PAGE
NEXT PAGE >
XC90 L5-2.5L Turbo VIN 59 B5254T2 (2004)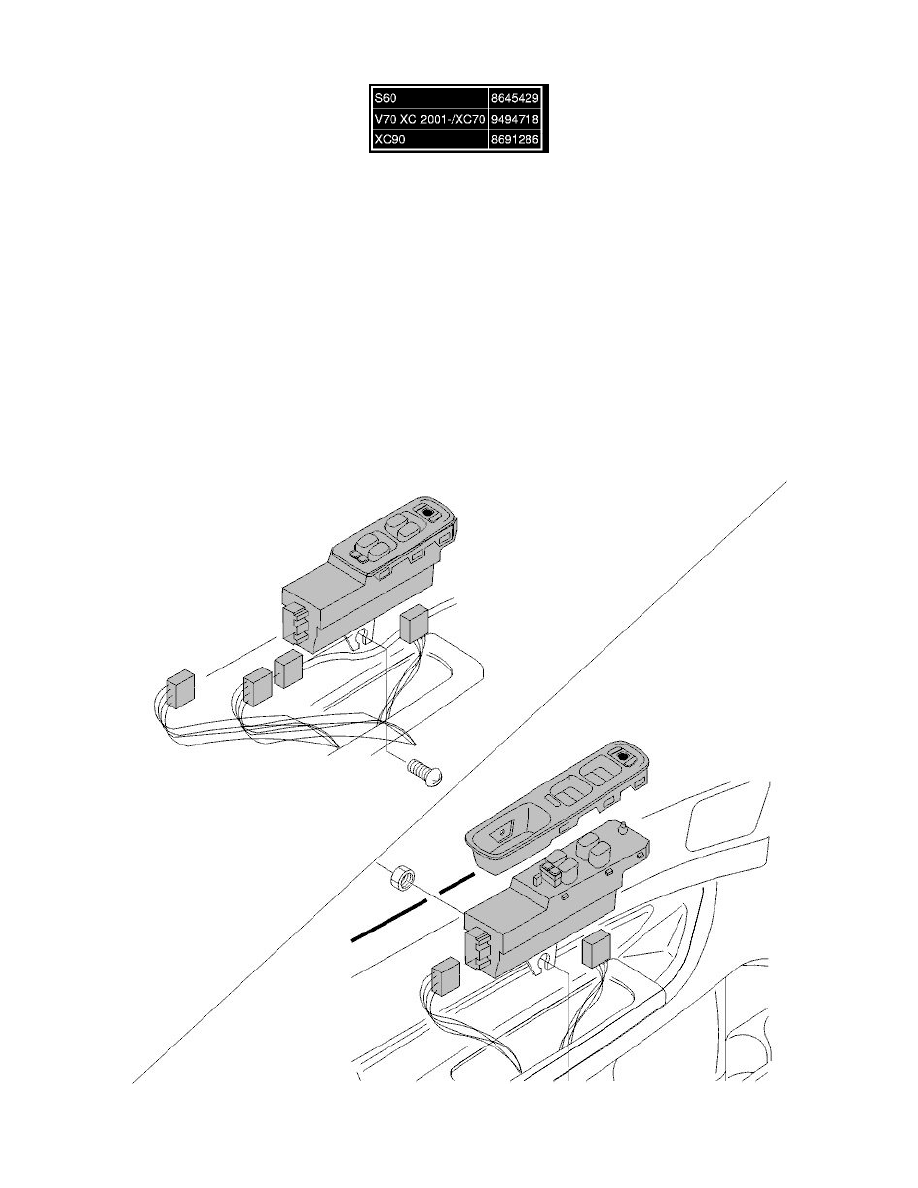 Order software for the driver door module (DDM) according to the table below.
Finishing
Initialize the window position in the communication input.
Driver Door Module (DDM), Replacing
Driver door module (DDM), replacing
Preparations
Caution! New software can only be ordered when the control module is installed in the car. VIDA reads off the new control module identity
which is required to order the correct software.
Always check that the control module and control module box connectors do not have bent or damaged terminals or sockets. This may have been the
cause of the fault.
Removing the driver door module (DDM)
Ignition off.
< PREV PAGE
NEXT PAGE >