< PREV PAGE
NEXT PAGE >
XC90 L5-2.5L Turbo VIN 59 B5254T2 (2004)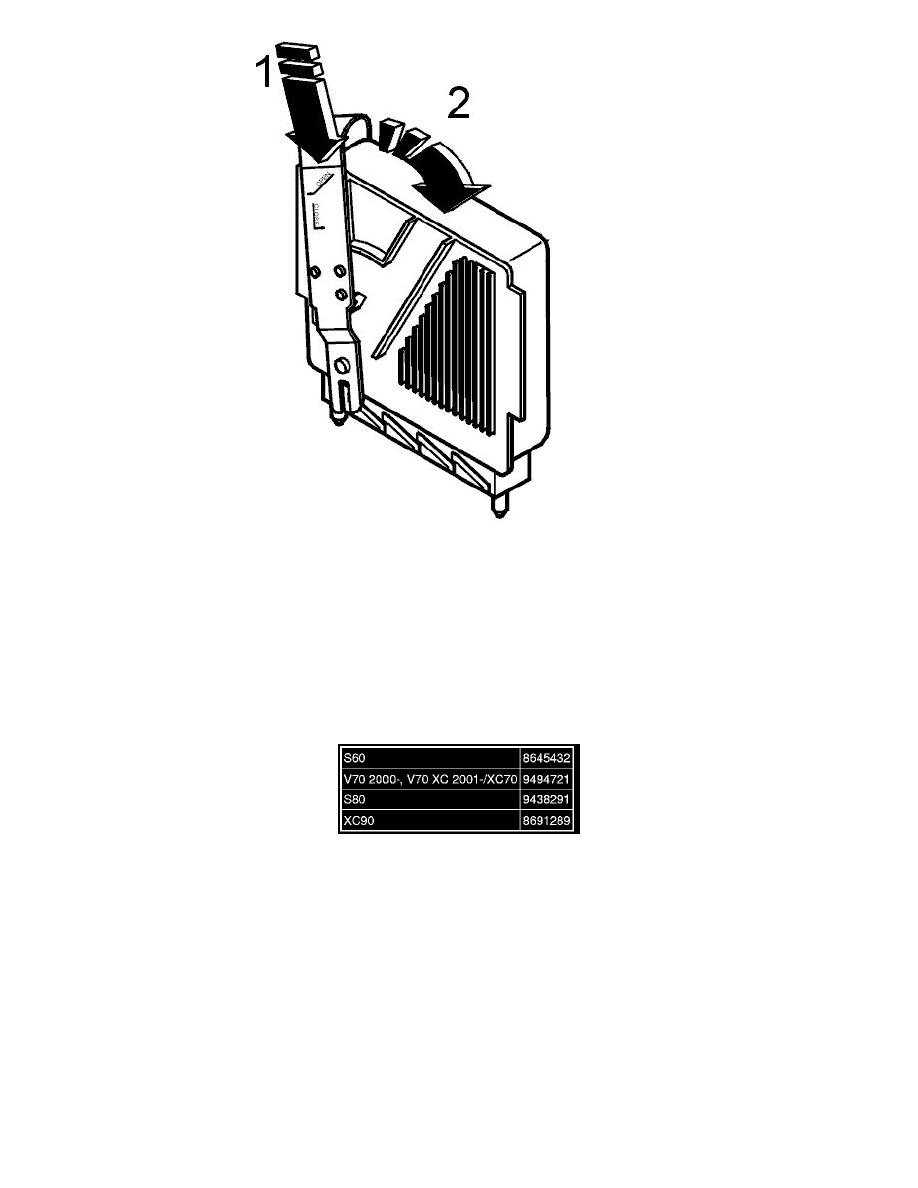 Carefully press the control module down into the grooves on the inside of the control module box. Press down all the way.
Insert tool 999 5722 Wrench See: Tools and Equipment/999 5722 Wrench around the control module.
Move the upper section of the tool forwards to stop and pull it up.
Press the cover into place over the control modules.
Check that the air ducts are correctly positioned.
Connect the battery negative lead. First read Battery, disconnecting See: Starting and Charging/Battery/Service and Repair/Procedures/Battery,
Disconnecting.
Ordering software
Order applicable software.  See: Testing and Inspection/Programming and Relearning
Finishing
Check that no diagnostic trouble codes have been stored during the repair.
< PREV PAGE
NEXT PAGE >