< PREV PAGE
NEXT PAGE >
XC90 L5-2.5L Turbo VIN 59 B5254T2 (2004)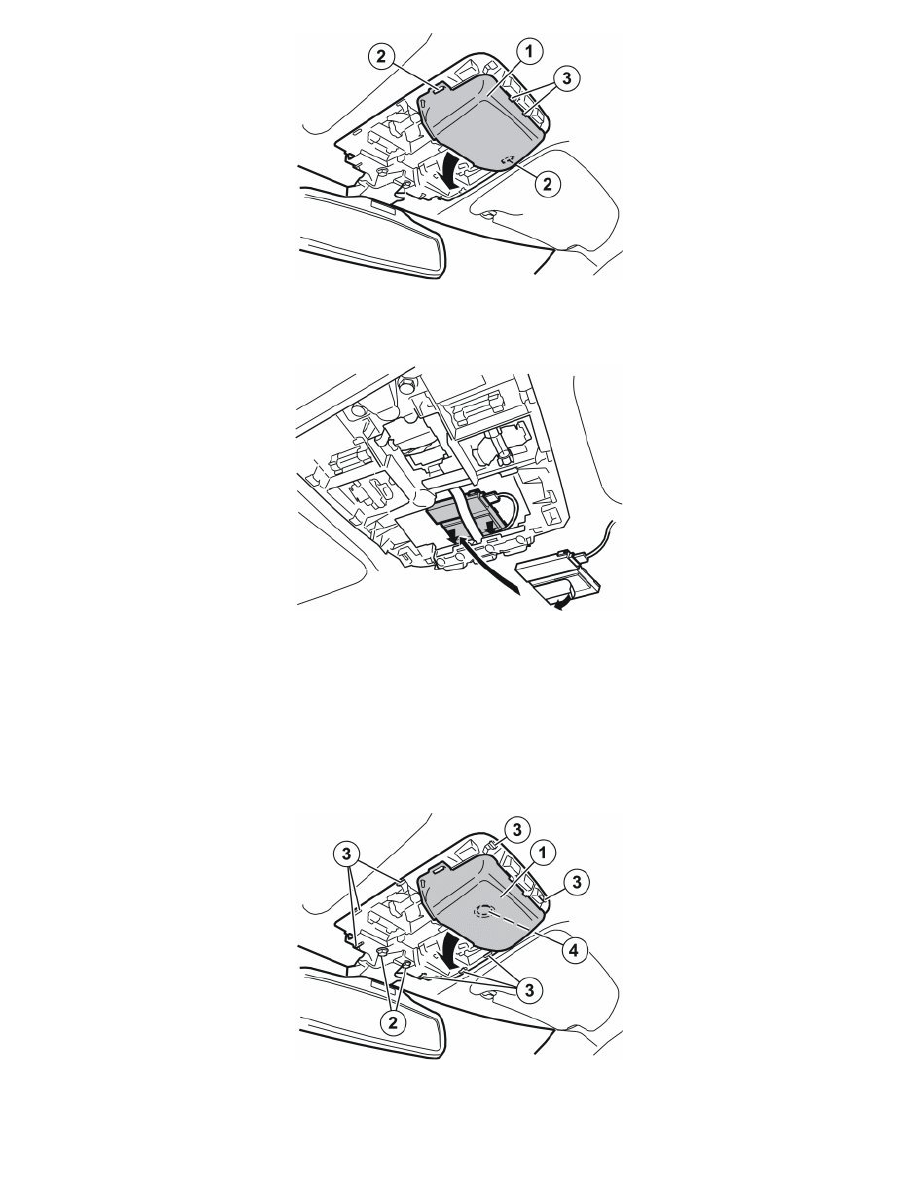 Applies to cars without a sun roof
-
Remove the cover (1). First press out the catches (2) at the sides, fold down the front edge of the cover and then release the catches (3) at the rear
edge.
Applies to cars without a sun roof
-
Take the sensor with the blue connector from the kit
-
Find the existing cable for the movement sensor. The cable is taped to the headlining at the rear edge of the front roof lighting
-
Connect the connector for the movement sensor
-
Remove the backing from the tape on the movement sensor
-
Press the movement sensor into place on top of the headlining slightly in from the edge.
Note! The sensor must be installed straight. The sensor must not be turned more than 5 degrees.
-
Reinstall the interior lighting panel.
-
Remove the rear view mirror and the front interior lighting (1). First remove the two screws (2) and then press in the eight catches (3) around the
interior lighting
-
Carefully pull the components downwards and allow them to hang by their wiring. (The interior lighting is secured to the roof using the clip (4).).
< PREV PAGE
NEXT PAGE >