< PREV PAGE
NEXT PAGE >
XC90 L5-2.5L Turbo VIN 59 B5254T2 (2004)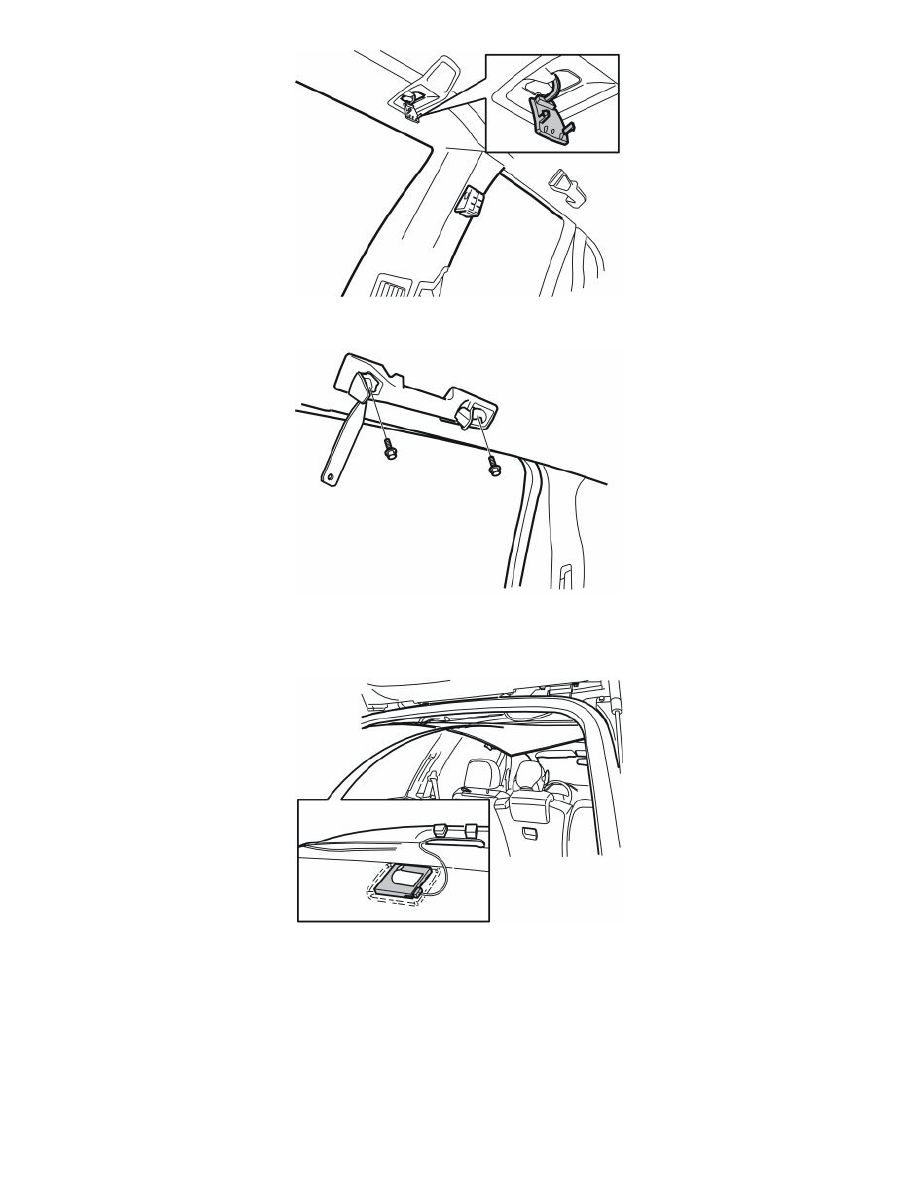 -
Carefully pry off the cover. Remove the two screws in the mountings above the rear side windows in the cargo compartment.
-
Detach the grab handles for the rear seats above the doors on the right and left-hand sides by first prying up the cover and then removing the
screws
-
Remove the rubber seals at the top edges of the right and left-hand doors so that the headlining lowers further. Ensure that it does not break.
Note! Do not damage the headlining when installing the sensor.
Take the sensor with the green connector from the kit
-
Disconnect the existing taped connector from the headlining
-
Connect the connector to the sensor
-
Remove the backing from the tape on the sensor
-
Position the sensor in the recess in the headlining.
Note! The sensor must be installed in the recess in order to function correctly. Ensure that the sensor is positioned straight, it must not be
turned more than a maximum of 5 degrees.
-
Counterhold the underneath of the headlining. Press the sensor between the spacers.
< PREV PAGE
NEXT PAGE >