< PREV PAGE
NEXT PAGE >
XC90 L5-2.5L Turbo VIN 59 B5254T2 (2004)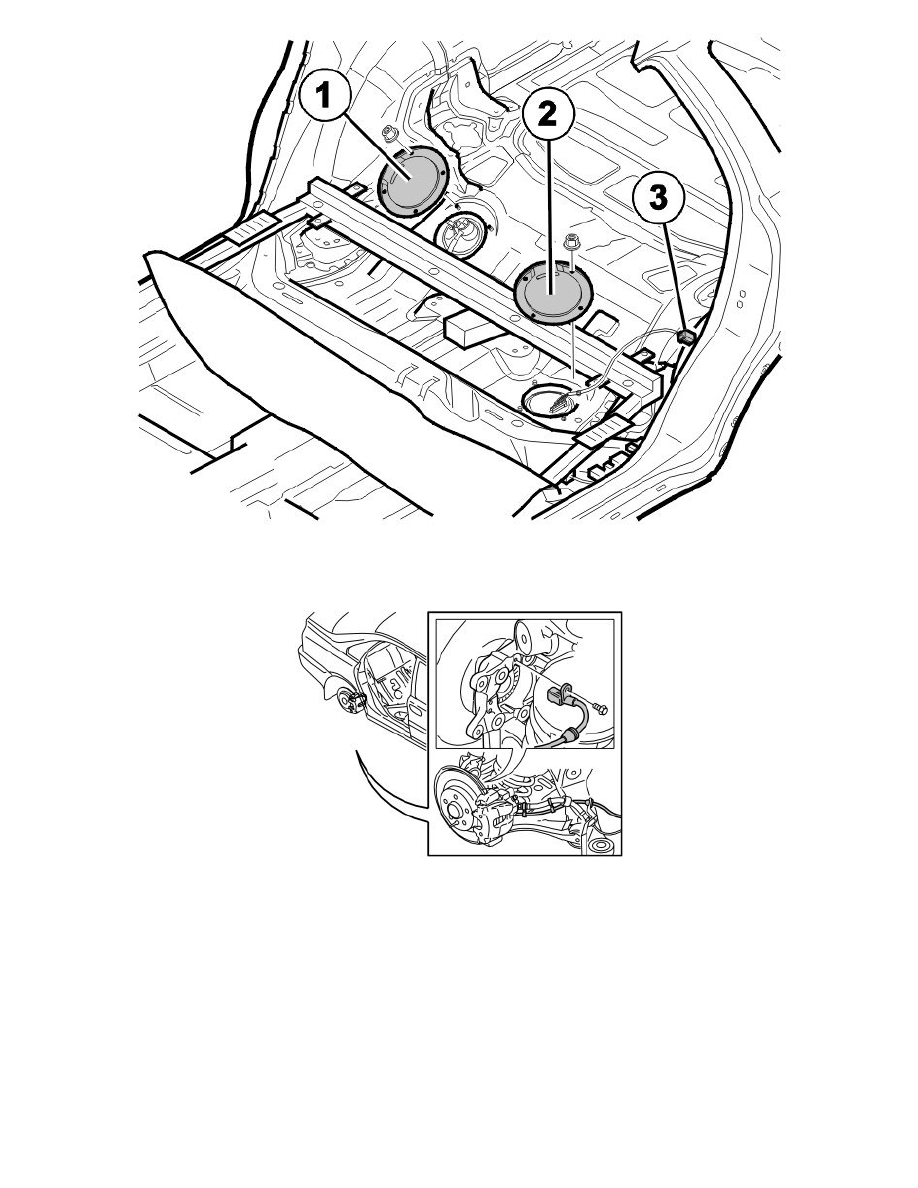 Remove the cover (1) to replace the right-hand sensor and (2) to replace the left-hand sensor.
Removing sensor
Disconnect the connector for the relevant sensor.
Tie a section of cable or wire onto the connector. Pull the cable harness from underneath between the tank and bodywork.
Detach the cable harness from the tank.
Remove the cable/wire from the connector.
Note! Blow clean around the sensor using compressed air before removing.
Remove the mounting screws for the sensor. Pull out the sensor.
Disconnect the cable harness from the clips on the brake hose.
Remove the cable harness and sensor.
Installing sensor
Clean around the sensor seat so that when installed the sensor will be in the correct position against the pulse wheel. Use a soft brush.
Install:
< PREV PAGE
NEXT PAGE >