< PREV PAGE
NEXT PAGE >
XC90 L5-2.5L Turbo VIN 59 B5254T2 (2004)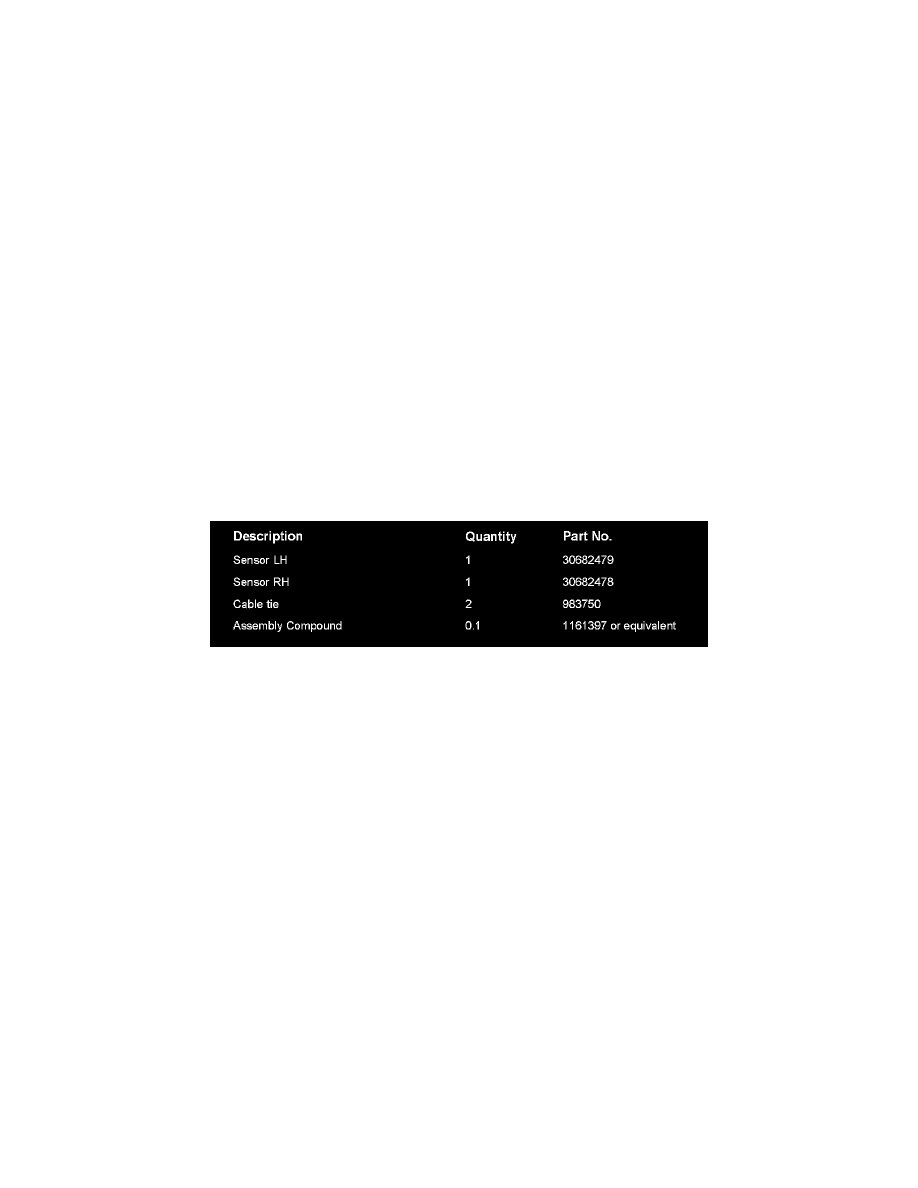 Wheel Speed Sensor: Recalls
Recall - Wheel Speed Sensor Replacement
Section
5
Group
59
No.
0006
Year
03
Month
11
Vehicles involved: XC9O
Recall Campaign 127A:
Front wheel speed sensors, replacing
Background
Under certain circumstances, the wheel speed sensors may send faulty signals to several control units. When this occurs, the functionality of several
components, including brakes, engine, transmission and torque distribution may be affected. If this occurs the driver may experience loss of vehicle
control. The corrective action will be to replace the front wheel speed sensors with sensors of a modified design.
Material
Competence Level
Volvo Level 2 Technician
Sensor for indicator and warning systems
Front wheel speed sensors, replacing
1
Preparations
Raise the vehicle.
Remove the front wheels.
Note! 
The work must be carried out on both sides unless otherwise indicated.
Replacing front wheel sensors, both sides
2
< PREV PAGE
NEXT PAGE >