Fuel Level Sensor, Pump Side|Page 2196 >
< Fuel Level Sensor, Pump Side|Page 2194
XC90 L5-2.5L Turbo VIN 59 B5254T2 (2004)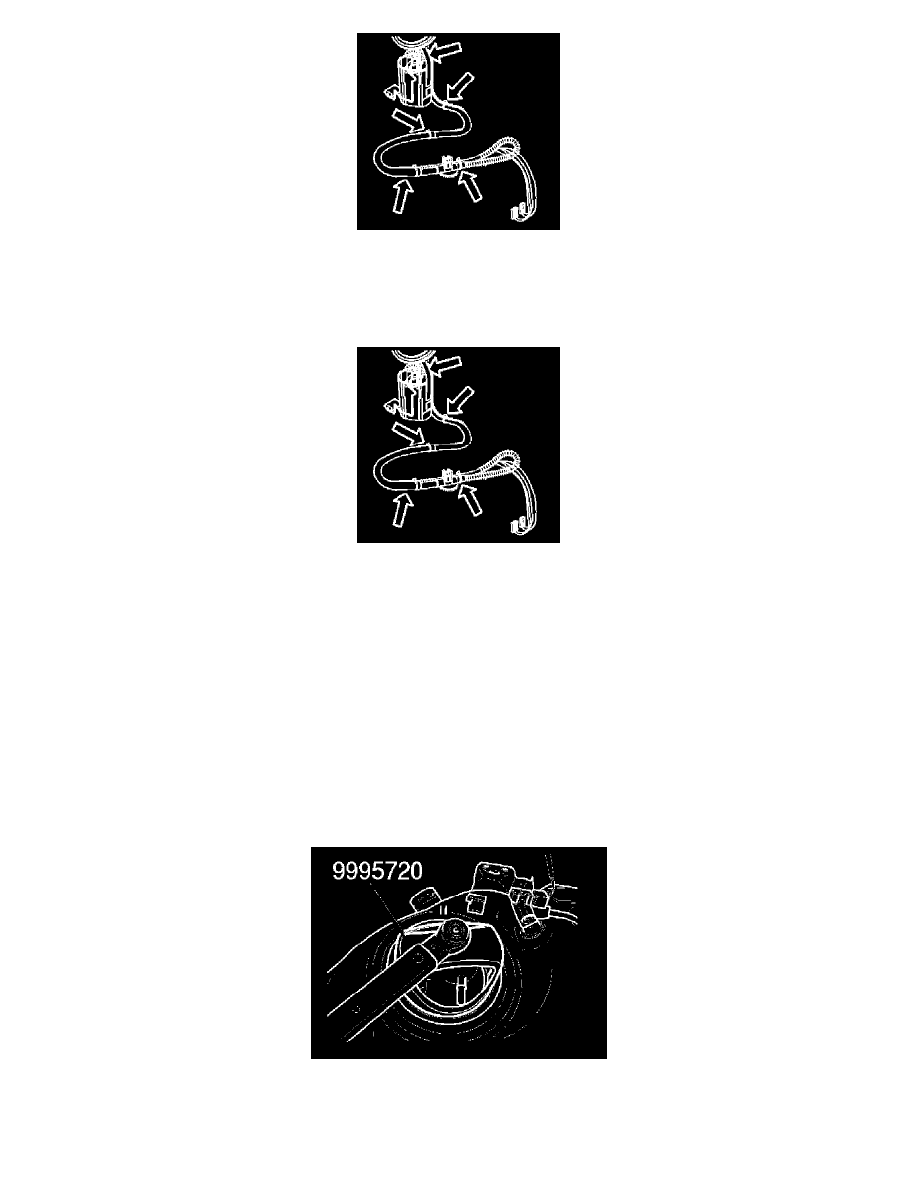 -
the tie strap under the protective sheath. Secure the tie strap on the smooth central section of the corrugated hose
-
the protective sheath
-
four tie straps around the protective sheath, hoses and wiring. Secure the tie straps on the four smooth central sections of the corrugated hose.
Installing fuel pump (FP) / level sensor 
Install the wire on the new ejector for the level sensor and pump.
Install a new O-ring.
Insert the hoses and wiring into the tank via the right-hand tank hole.
Grip the right-hand level sensor and pump holder and pinch it so that the float is held in its lowest position.
Carefully and slowly lower the holder. Carefully work the holder into place.
Pull the wire so that the hoses and wiring end up on the left side of the tank.
Level sensor right-hand continued 
Press the right-hand level sensor down so that the fuel line connections are pointing forwards and to the right.
Check that the O-ring is not trapped.
Tighten the screw. Tighten to 60 Nm (Use tool 999 5720 ).
Install the hoses on the level sensor.
Fuel Level Sensor, Pump Side|Page 2196 >
< Fuel Level Sensor, Pump Side|Page 2194