NEXT PAGE >
< PREV PAGE
XC90 L5-2.5L Turbo VIN 59 B5254T2 (2004)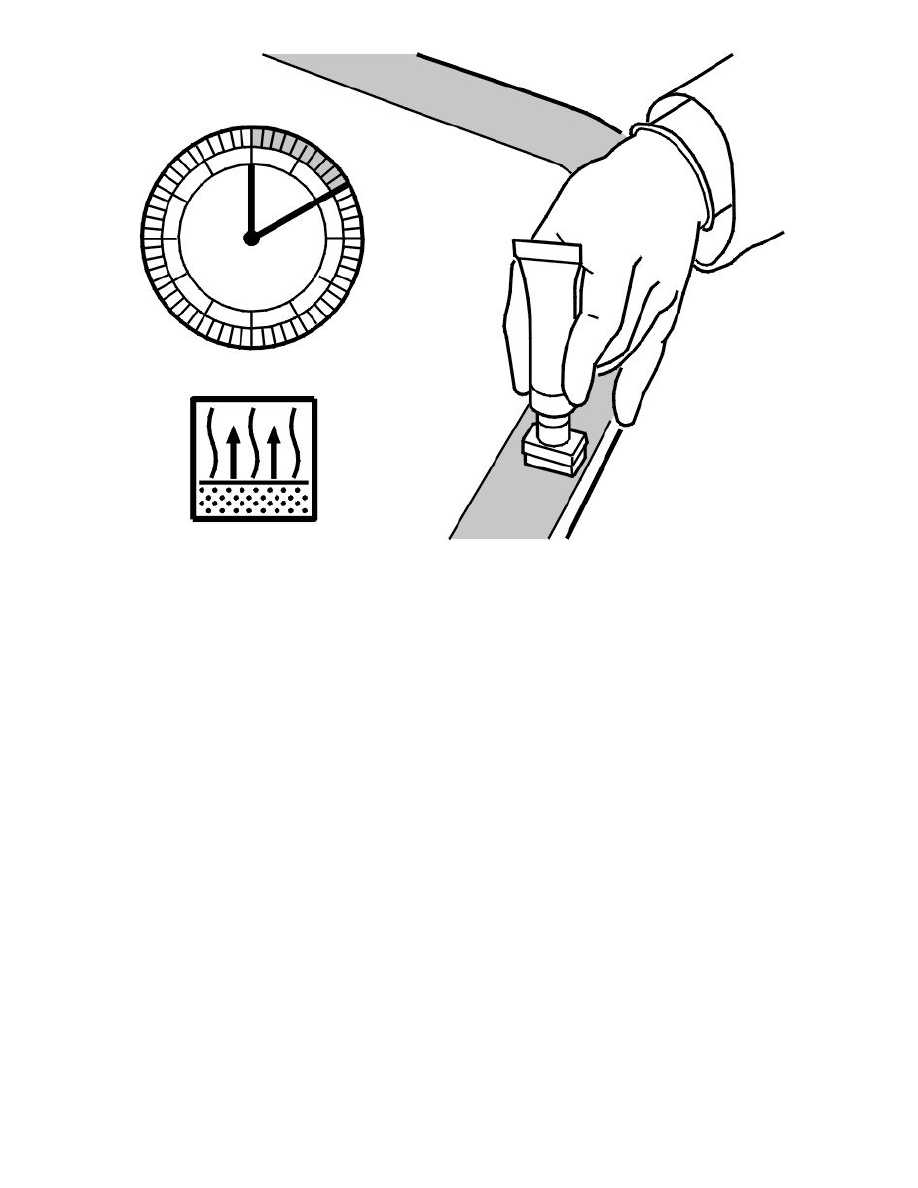 Cut the pipe so that the adhesive is 12 mm high with a 6 mm base.
When bonding using 2-component adhesive, the windshield must be positioned within 10 minutes.
Apply adhesive to either the glass or to the body flange.
Hold the gun at right angles to the surface.
Ensure that the adhesive bead is continuous. A break in the adhesive bead can result in the adhesive join surface not being watertight.
Position the glass.
Check that the windshield is in the same position at both A-posts.
Push against the lower edge of the windshield by hand so that it bonds to the lower spacer cushions.
Place a few strips of masking tape on the glass and part way over the roof to prevent the glass from sliding down.
NEXT PAGE >
< PREV PAGE