< PREV PAGE
NEXT PAGE >
XC90 2.5T AWD L5-2.5L Turbo VIN 59 B5254T2 (2003)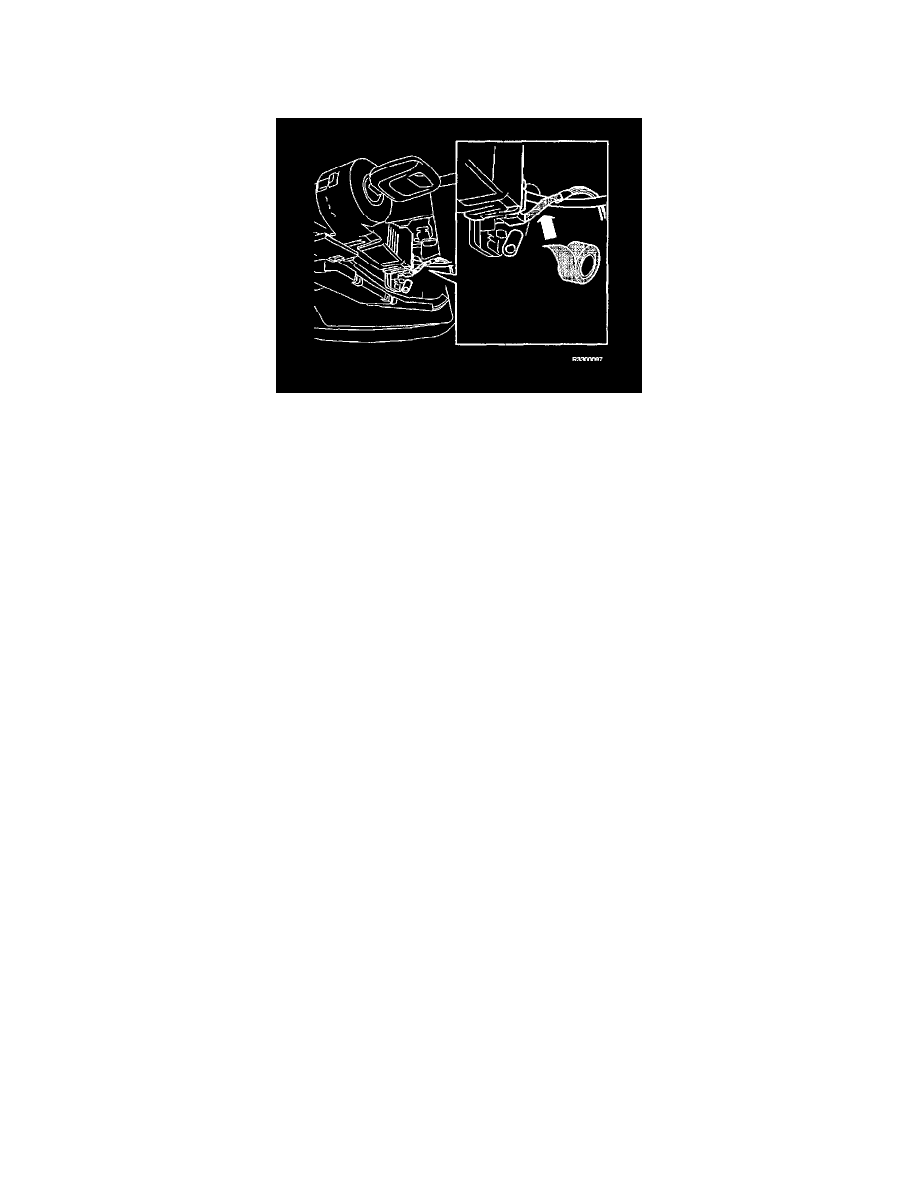 7
Connector reassembly
Check that the locks on the cable terminal are intact. Push 
the terminal into the housing. Check that the terminal is 
locked in position by pulling gently on the cable.
Repeat the procedure on any other damaged cables. Press the 
secondary lock into position.
Apply insulating tape all the way from the connector to the
 existing tape about 100 mm along the cable harness. Position 
the harness over the key lock cable and reconnect the connector.
Refit the steering wheel shroud.
8
Reconnection of battery negative cable Reconnect the 
battery negative cable as described in VADIS.
Carry out function control by making sure the engine starts 
and that the lighting around the key lock illuminates.
9
Repairing a damaged copper conductor A damaged copper 
conductor can be repaired using a butt joint.
Caution! 
Work on only one cable at a time to avoid interchanging cables.
10
Splicing the conductor
< PREV PAGE
NEXT PAGE >