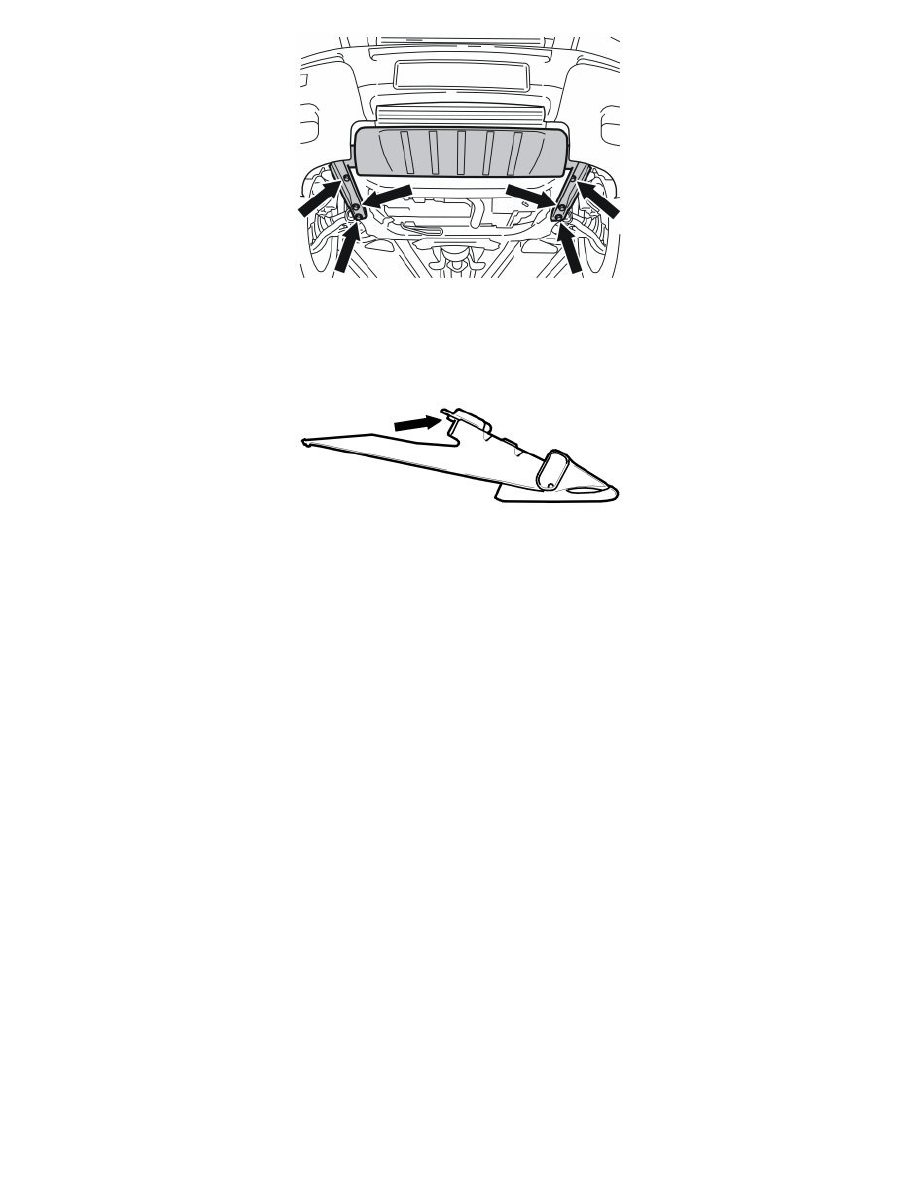 Remove the 6 screws.
Lift up and slide the plate forward.
Remove the protective plate.
Note! There is a guide sleeve on the upper mounting for the plate. This must be lifted slightly so that the panel can be slid forward.
Draining coolant
Block the lower hose with lock grip pliers.
Install a hose on the nipple at the radiator.
Feed the hose down to a container.
Open the nipple and drain off the coolant.
Removing the cable duct and air duct