< PREV PAGE
NEXT PAGE >
XC90 2.5T AWD L5-2.5L Turbo VIN 59 B5254T2 (2003)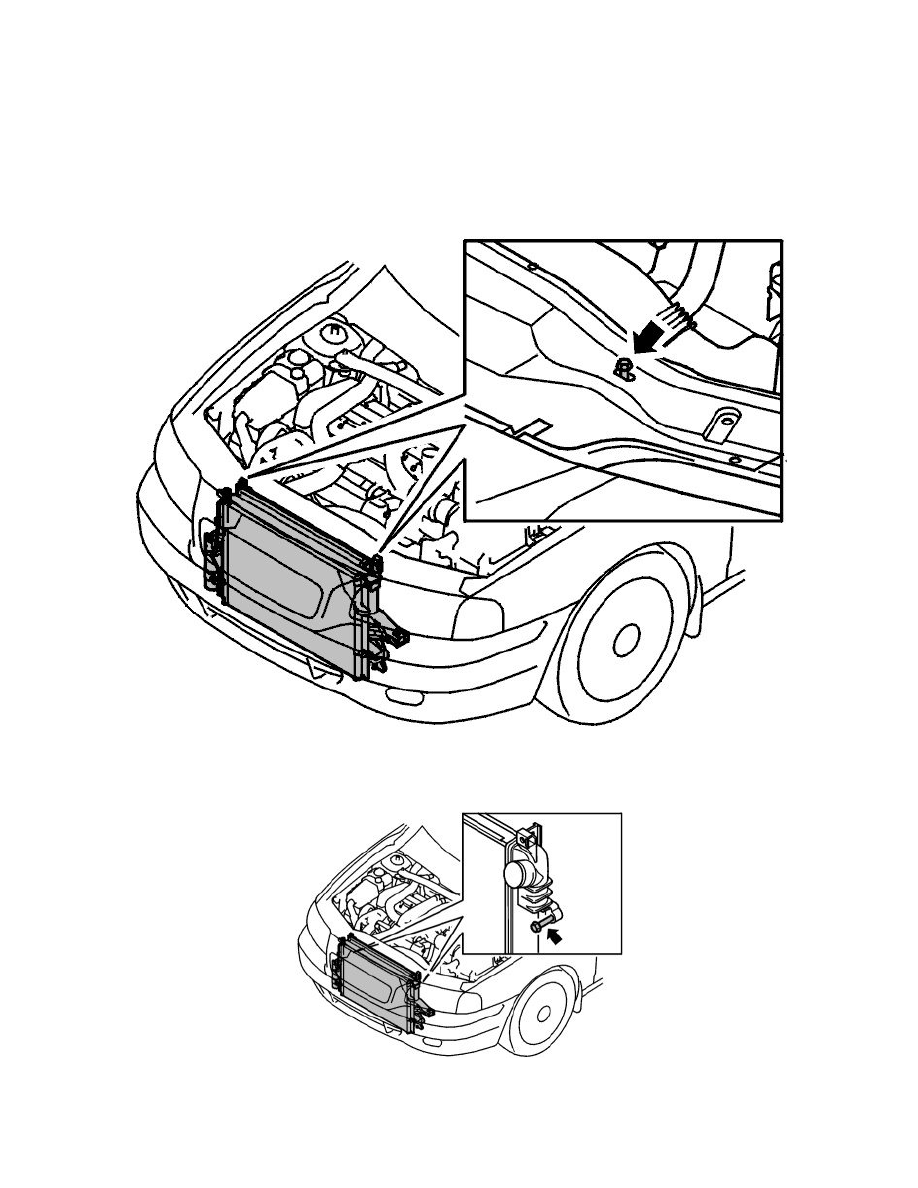 Radiator/charge air cooler (CAC), replacement
Special tools:
999 5972 Fixture See: Tools and Equipment/999 5972 Fixture 
Removal
Removing the radiator unit
-
Remove the engine cooling fan (FC) according to Engine cooling fan (FC), replacing See: Radiator Cooling Fan/Service and Repair.
-
Disconnect the charge air pipe from the charge air cooler (CAC) on the left-hand side (turbocharged engines only). If necessary, use a hot air gun
to make removal easier
-
Remove the screws for the radiator unit on the front cover plate.
Remove
-
the two upper screws holding the radiator unit together
-
the expansion tank cap.
< PREV PAGE
NEXT PAGE >