< PREV PAGE
NEXT PAGE >
XC90 2.5T AWD L5-2.5L Turbo VIN 59 B5254T2 (2003)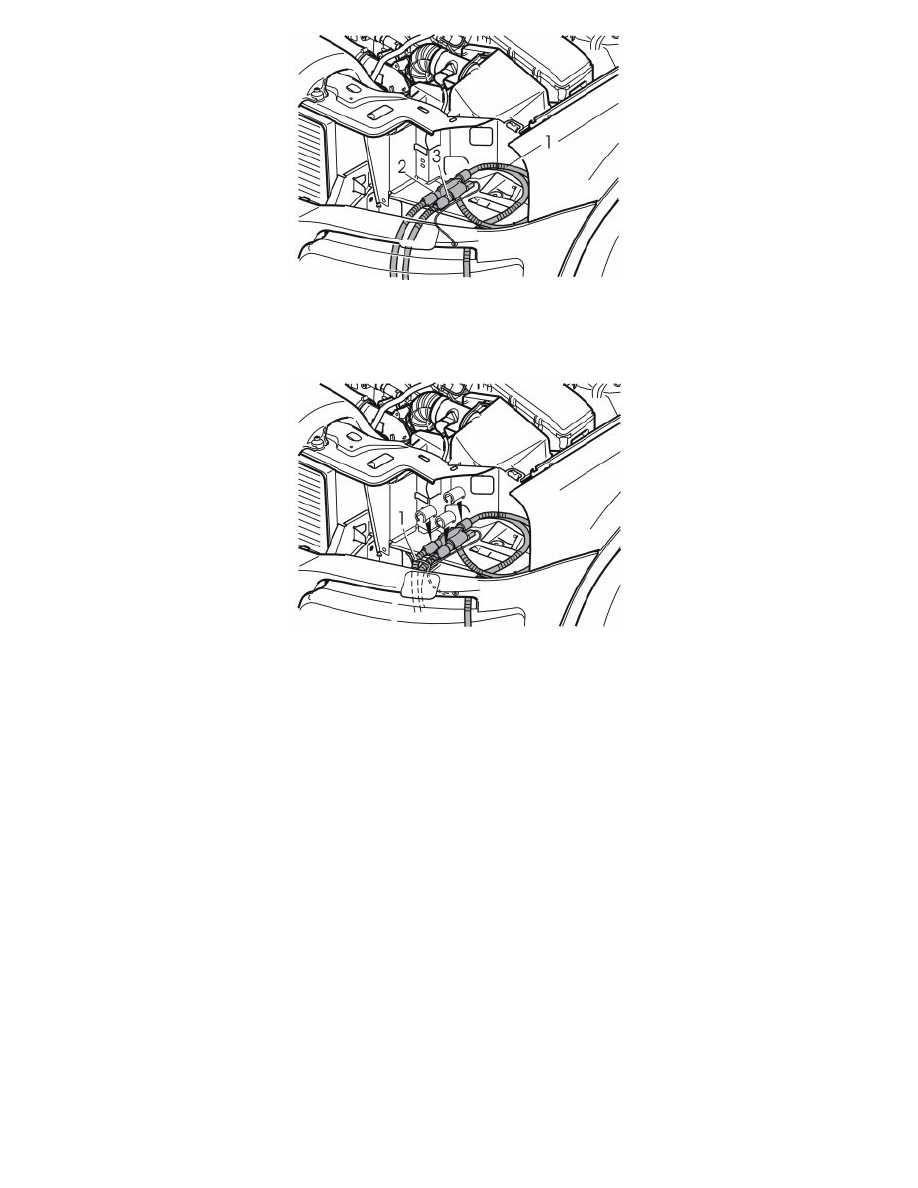 Connect the wiring:
-
front engine block heater socket (1)
-
engine block heater (2)
-
passenger compartment socket (3) if applicable.
Connect the ground lead (4).
Install locking sleeves for the cable splices.
Position the engine block heater relay under the plate (1).
Install the screws (2). Clamp the cables (3, 4).
Finishing work
Connect the connector for the headlamp.
Install the headlamp.
Install the locking plate for the headlamp.
Test the function.
< PREV PAGE
NEXT PAGE >