< PREV PAGE
NEXT PAGE >
XC90 2.5T AWD L5-2.5L Turbo VIN 59 B5254T2 (2003)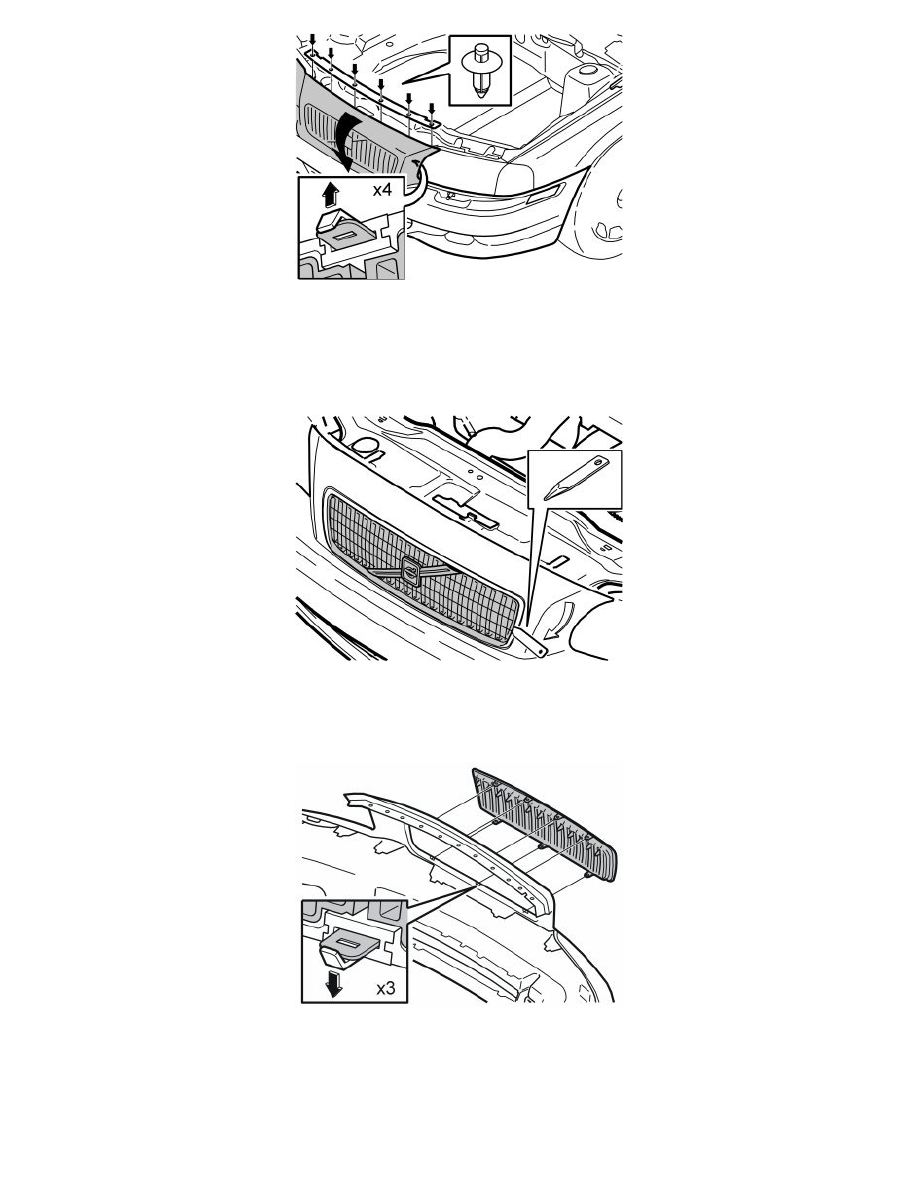 -
Press in the centers of the six clips until a click is heard. Remove the clips.
-
Pull the top edge of the front forward.
-
Insert a hand inside and press the four catches that are evenly distributed along the upper edge up/down. Use a plastic weatherstrip tool.
-
Pull the front grille at the top until the catches release.
Image A applies to the S60 and V70
-
Take a weatherstrip tool and insert it between the front grille and bumper cover, and carefully prize the front grille away along the whole of the
bottom edge. It is secured with three clips.
Image B applies to the S80 up to and including model year -2003 (CH -334999)
-
Depress the three catches at the lower edge of the front grille using a small screwdriver or similar, remove the front grille.
Steps 3-6 apply to the S80 from model year 2003- (CH 335000-)
< PREV PAGE
NEXT PAGE >