< PREV PAGE
NEXT PAGE >
XC90 2.5T AWD L5-2.5L Turbo VIN 59 B5254T2 (2003)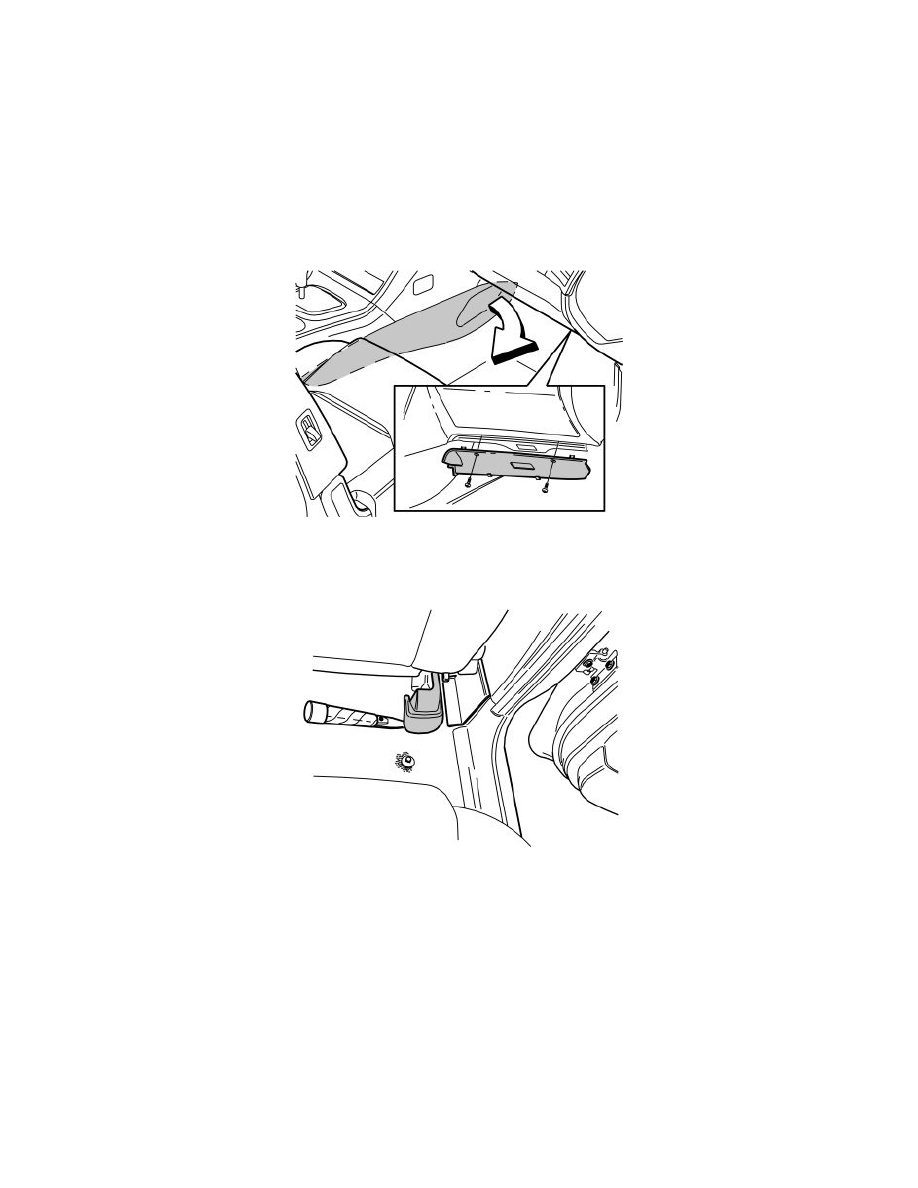 Applies to cars with only an electrical engine block
-
Press the thick cable (1) from the relay into the switch on the cable for the engine block heater. Press the existing locking sleeve over the cable
splice
-
Remove the stamped engine compartment insulation (2) and the rubber grommet (3) underneath
-
Place the rubber grommet to one side. It will not be reused. A new rubber grommet is on the thin cable for the relay
-
Insert the thin cable in the hole in the cowl panel and in the passenger compartment. Press the rubber grommet (4) with the cable into the cowl
panel
-
Take two tie straps from the kit. Secure the thin cable from the relay at the thick cable (5).
-
Reinstall the engine splash guard. Tighten the screws. Tighten to 25 Nm (18 lbf. ft.)
-
Connect the connector to the headlamp and reinstall it. Ensure that the headlamp lock pin is positioned correctly, the short thin cable innermost
and the long wide cable outermost.
-
Remove the right-hand side panel from the centre console. Pull off the panel starting at the front edge. Then pull backwards until all the clips
release
-
Remove the right-hand side soundproofing panel. First remove the two screws. Then pry off the panel at the top edge.
-
Remove the panel on the right rear mounting on the right-hand front seat. Pry up the rear edge of the panel slightly and then pull backwards and
upwards.
< PREV PAGE
NEXT PAGE >