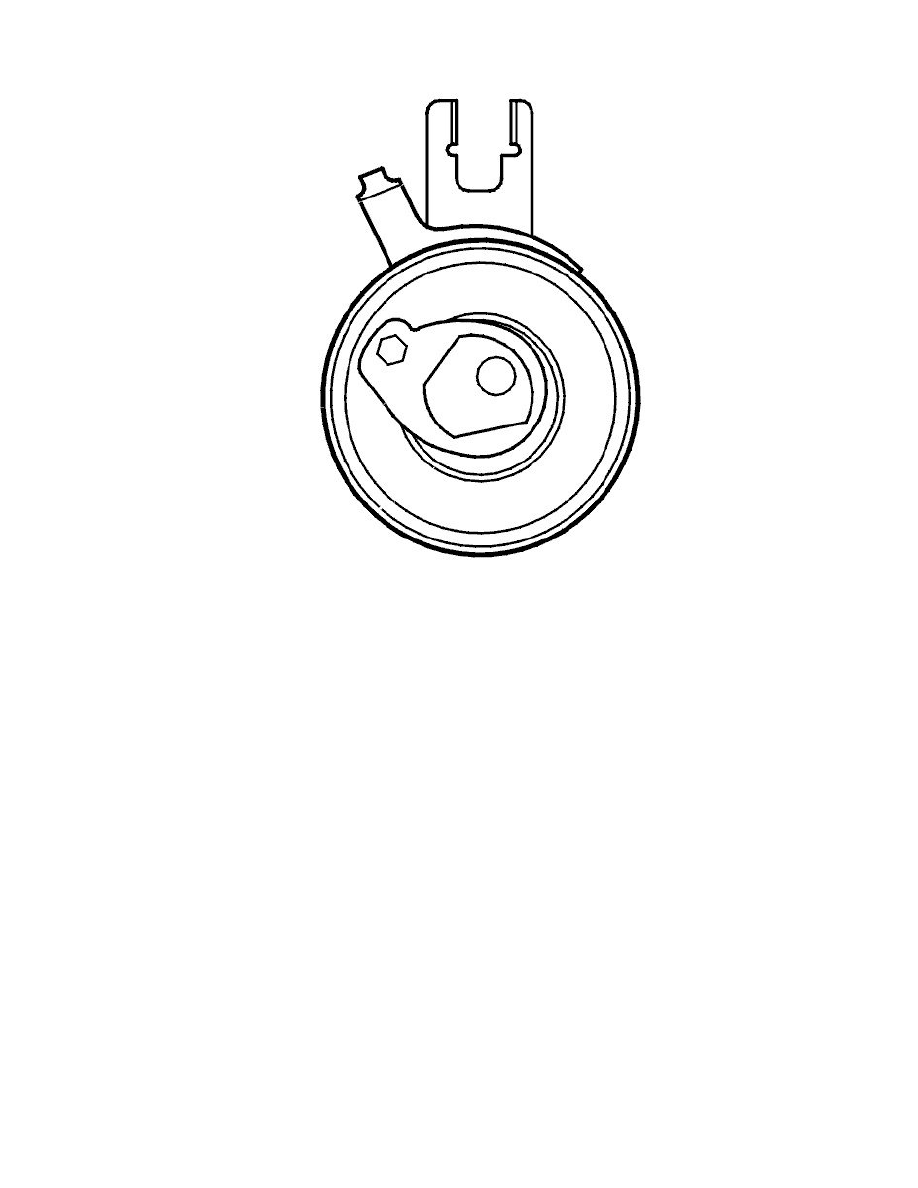 Removing the timing belt
Slacken off the belt tensioner
Slacken off the center screw for the belt tensioner slightly.
Hold the center screw still. Turn the tensioner eccentric counter-clockwise using a 6 mm Allen key. Turn to 10 o'clock.
Unhook and remove the timing belt.
Caution! Do not turn the camshafts or the crankshaft when the timing belt has been removed.
Removing the timing belt tensioner and idler pulley
Remove the timing belt tensioner. Remove the idler pulley. Remove the screw securing the inner timing cover to the cylinder head.
Raise the car.
Removing and installing components
Removing components