< PREV PAGE
NEXT PAGE >
XC90 2.5T AWD L5-2.5L Turbo VIN 59 B5254T2 (2003)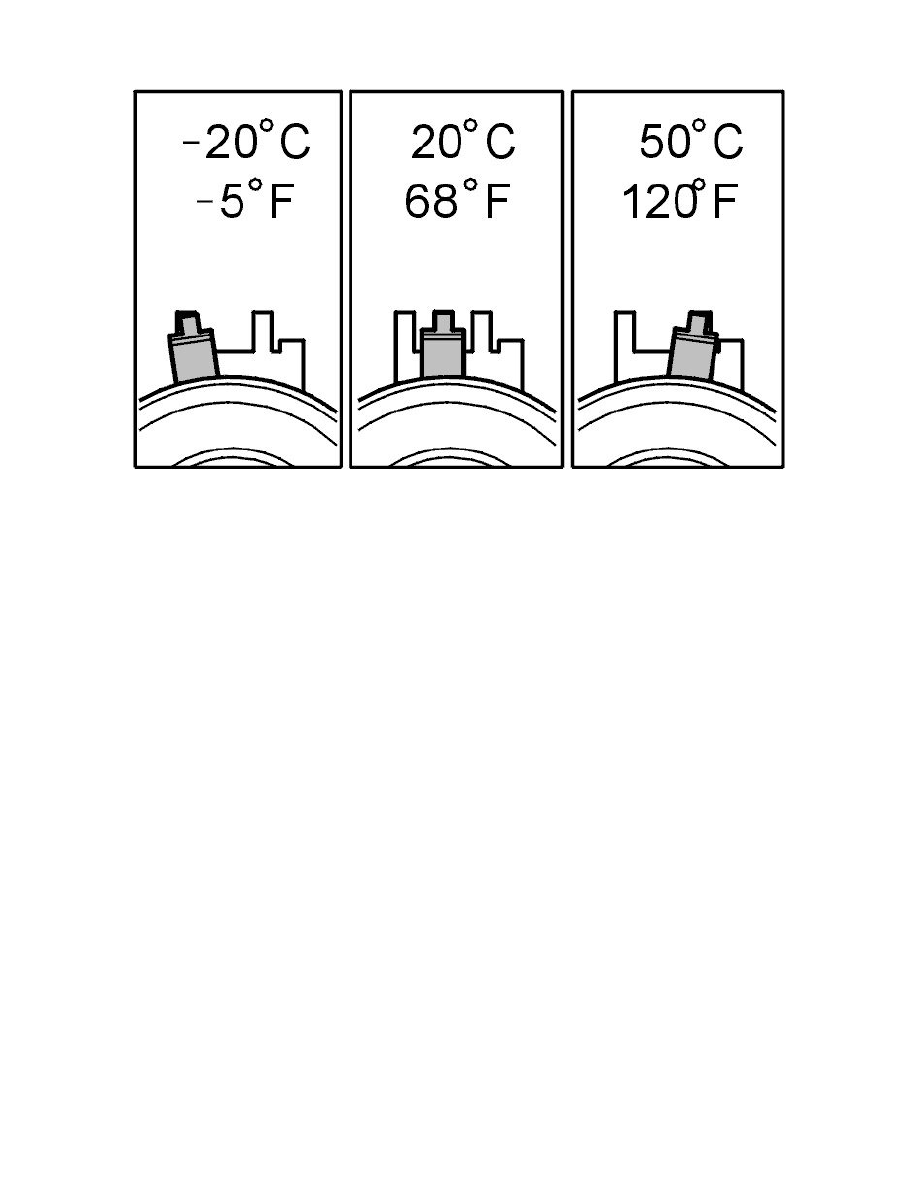 This adjustment is carried out on a cold engine. A suitable temperature is approximately 20 ° C / 68 ° F.
At higher temperatures (with the engine at operating temperature or a high outside temperature for example) the indicator is further to the right.
The illustration shows the position of the indicator when aligning the timing belt tensioner at different temperatures.
Carefully turn the crankshaft clockwise until the timing belt is tensioned. The belt must be in tension between the intake camshaft pulley, the idler pulley
and the crankshaft.
Hold the belt tensioner center screw secure. Turn the belt tensioner eccentric clockwise until the tensioner indicator passes the marked position.
Then turn the eccentric back so that the indicator reaches the marked position in the center of the window.
Hold the eccentric secure. Tighten the center screw to 25 Nm.
Check that the indicator is in the correct position.
Check
< PREV PAGE
NEXT PAGE >