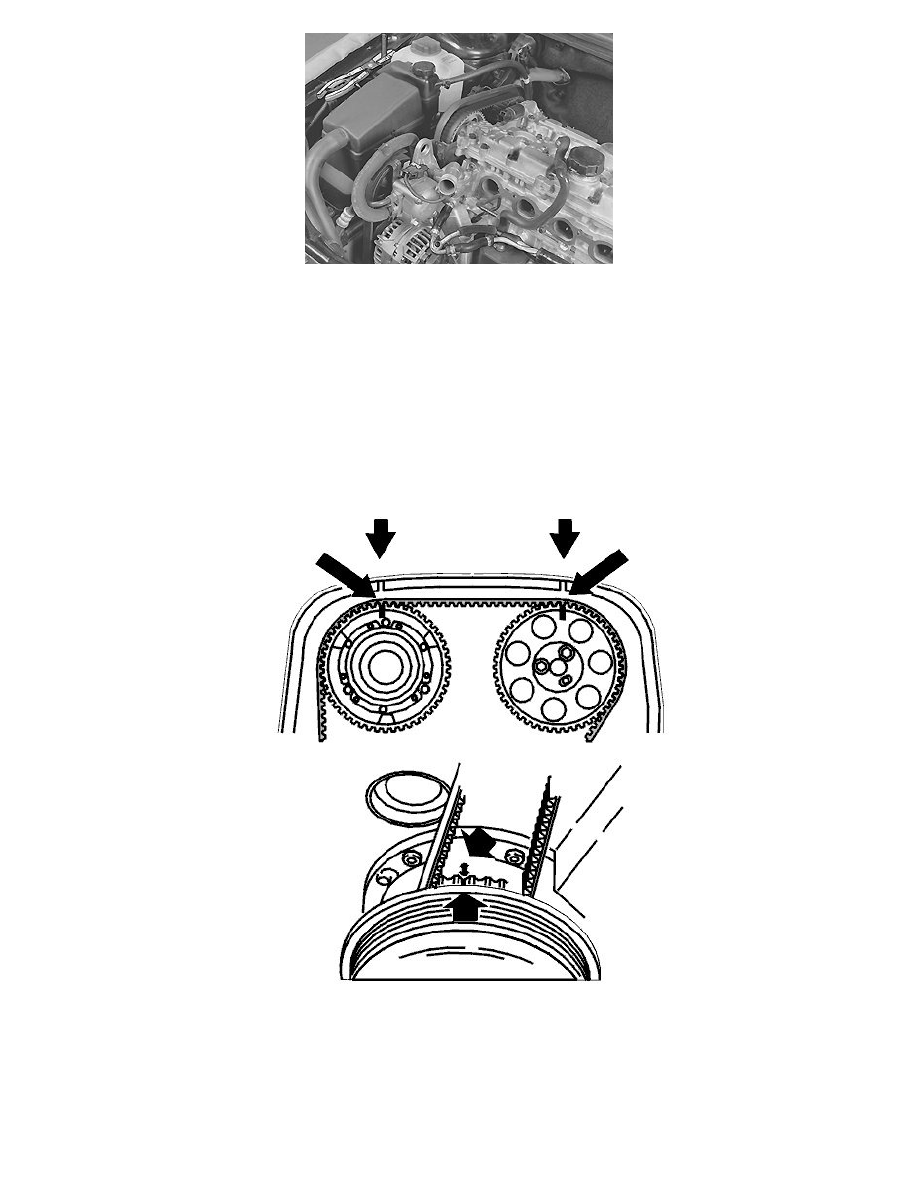 Disconnect the connectors for the ABS sensor and level sensor in the expansion tank.
Lift up the expansion tank and servo oil reservoir. Place them on top of the engine.
Note! Make sure that oil does not leak from the breather hole in the filler cap.
Remove the auxiliaries belt.
Remove:
-
front timing cover
-
the hose for the water-heated crankcase ventilation from the thermostat housing.
Separate the connector for the engine coolant temperature (ECT) sensor.
Setting up the engine
Remove the nuts from the cover on the fender liner.
Turn the crankshaft clockwise until the markings on the crankshaft and camshafts correspond.
Remove the upper timing cover.
Removing the timing belt
Slacken off the center screw for the belt tensioner slightly.