< PREV PAGE
NEXT PAGE >
XC90 2.5T AWD L5-2.5L Turbo VIN 59 B5254T2 (2003)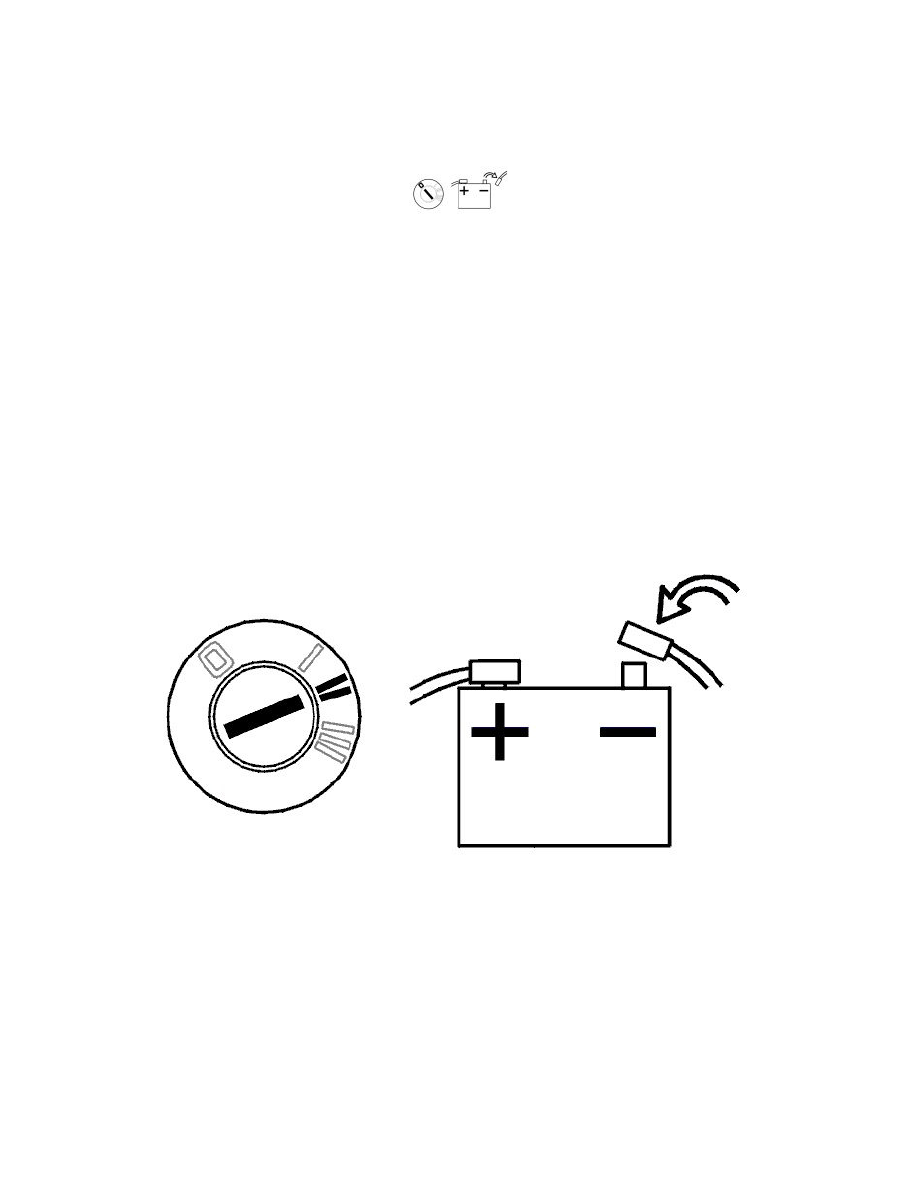 Air Bag(s) Arming and Disarming: Service Precautions
Battery, Disconnecting
Battery, disconnecting
Note before disconnecting battery cables
Warning! The SRS (supplemental restraint system) is active for a certain time after the power is cut. Therefore wait three minutes before
starting work.
-
If the malfunction indicator light in the combined instrument panel is illuminated, the diagnostic trouble codes for the management system must
first be read out and remedied before battery power is cut off.
-
The ignition should be off for at least five minutes before the battery is disconnected from the car to allow the control modules time to store
information.
-
If the vehicle is equipped with remote heating, the personal code is reset to the factory value (1234) if the battery is disconnected or is discharged.
Caution! Always disconnect the negative battery cable before disconnecting any positive cables.
Note before connecting battery cables
Warning! Ensure that no live objects that can short-circuit the battery are under the battery's protective cover.
Warning! The key must be in position 2. No one must be in the car when the battery is connected. This is a safety precaution in case an airbag
module activates when the power is connected.
Note after connecting battery cables
Initiation of the Upper Electronic Module (UEM)
Initiate the central locking system, interior lighting and sunroof by unlocking the car with the remote control, key or VIDA vehicle communication.
Windows
Initiate window positions.
Calibrating the passenger compartment fan.
-
If the car is equipped with Manual Climate Control (MCC) or Standard climate control system, fan speed must be recalibrated if the battery has
been disconnected.
< PREV PAGE
NEXT PAGE >