< PREV PAGE
NEXT PAGE >
XC90 2.5T AWD L5-2.5L Turbo VIN 59 B5254T2 (2003)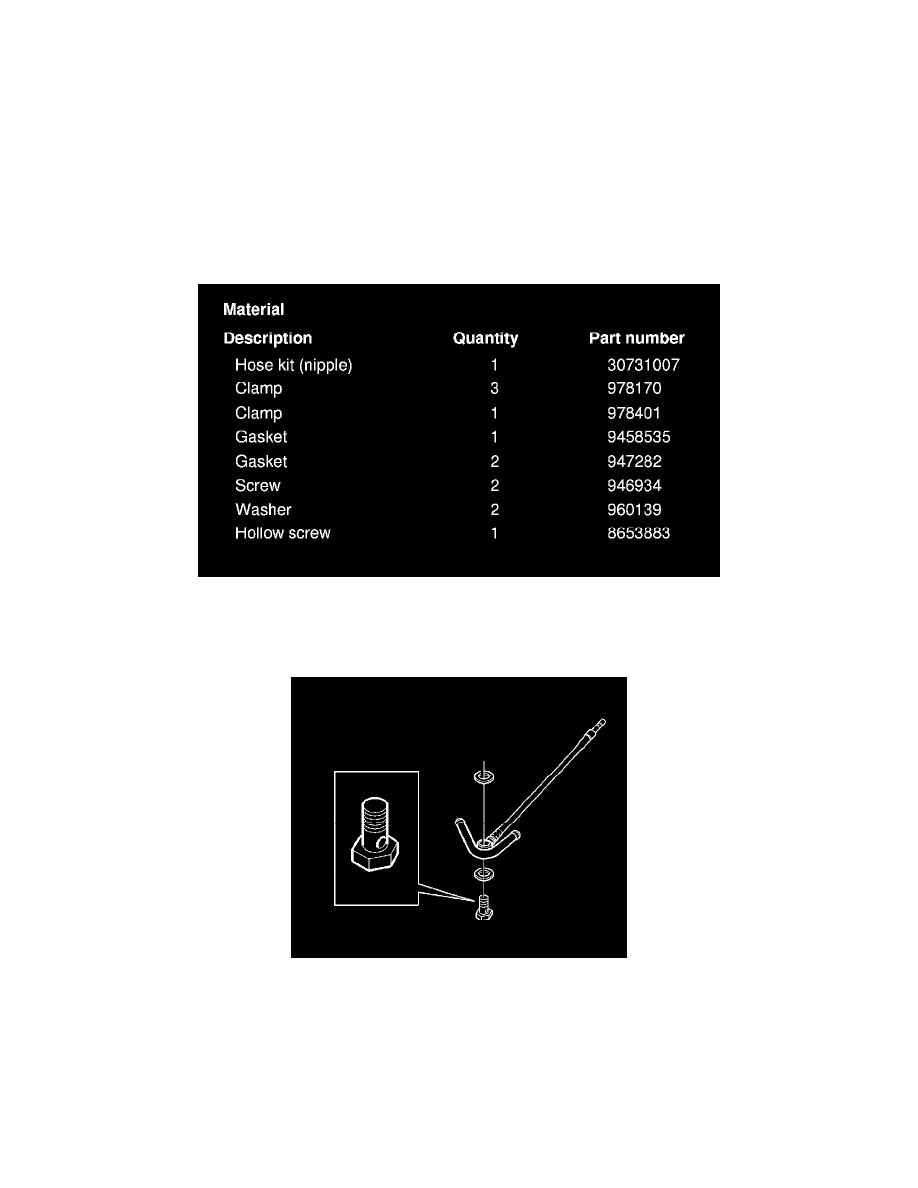 Coolant Line/Hose: All Technical Service Bulletins
Cooling System - Underhood Gurgling Noises
NO: 25-24
DATE: 04-25-2006
MODEL/ YEAR: S80 2003
XC90 2003
SUBJECT Gurgling or Groaning Noise from the Hose under the Intake Manifold
REFERENCE: VIDA SB 25-0038
DESCRIPTION:
A gurgling or groaning type of sound from the front of the engine could be caused by the hose under the intake manifold or the hollow screw that
attaches the banjo fitting to the manifold. To prevent having to replace the entire hose assembly, a new hose kit is available as a replacement part. There
is also an improved hollow screw. This TNN describes how to replace the hose.
SERVICE:
Replace the hose and hollow screw under the intake manifold to correct the noise concern.
Information:
The illustration displays the new replacement part with hollow screw and copper washers.
Removing the intake manifold
Intake manifold removal, see VIDA: Repairing
and installing - function group 25 - Intake
manifold/-gasket replacing
Removing the vacuum nipple
< PREV PAGE
NEXT PAGE >