< PREV PAGE
NEXT PAGE >
XC90 2.5T AWD L5-2.5L Turbo VIN 59 B5254T2 (2003)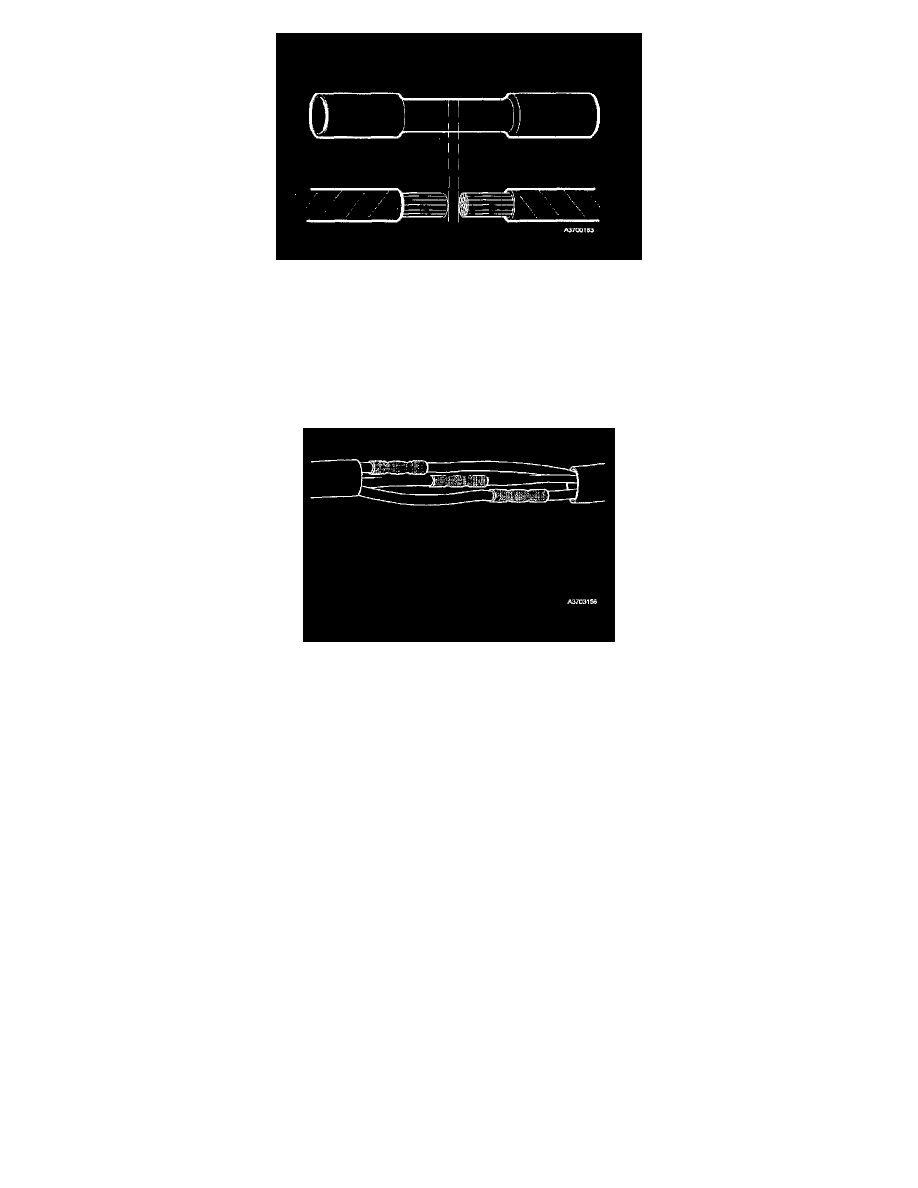 Disconnect the connector and cut the conductor at the damaged point. 
If the conductor needs to be lengthened, use the same gauge 
wire. Strip about 6 mm of the insulation from the conductor 
ends.
11
Displacement of joints
Note! 
Locate all butt joints with a relative displacement to 
each other. There should be no overlap.
12
Crimping the joint
Insert the butt joint in the crimping tool 951 2785 (red opening). 
Squeeze the tool slightly and push the conductor into the sleeve 
as far as it will go.
Crimp the joint.
Pull gently on the cable to ensure that it is secure.
13
Shrinking the joint
< PREV PAGE
NEXT PAGE >