< PREV PAGE
NEXT PAGE >
XC90 2.5T AWD L5-2.5L Turbo VIN 59 B5254T2 (2003)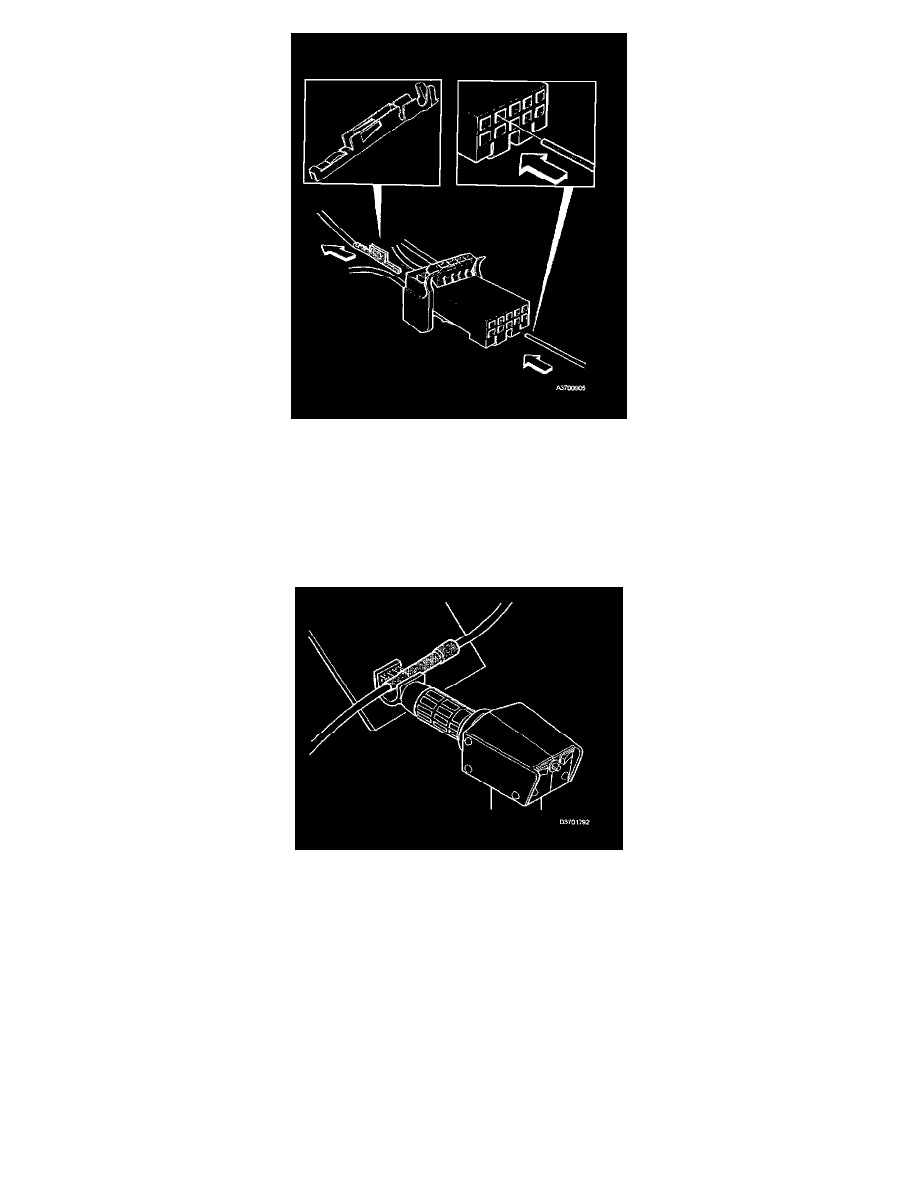 Use removal tool 951 2637 to release the primary lock 
(see illustration).
Pull the cable gently backward while releasing the lock.
Caution!
Work on only one cable at a time to avoid interchanging 
cables.
Fitting the shrink sleeve
6
Slide a shrink sleeve into position, ensuring that it is 
positioned equally on each side of the damaged area.
Use hot air gun 951 2850 and nozzle 951 2779.
Set hot air gun to flow 2 and set the temperature between 2 and 3. 
Protect the surrounding components from heat. Position the 
shrink sleeve in the nozzle and heat so that the shrink 
sleeve seals tightly.
Note!
Take care not to overheat the sleeve or wire.
< PREV PAGE
NEXT PAGE >