< PREV PAGE
NEXT PAGE >
XC90 2.5T AWD L5-2.5L Turbo VIN 59 B5254T2 (2003)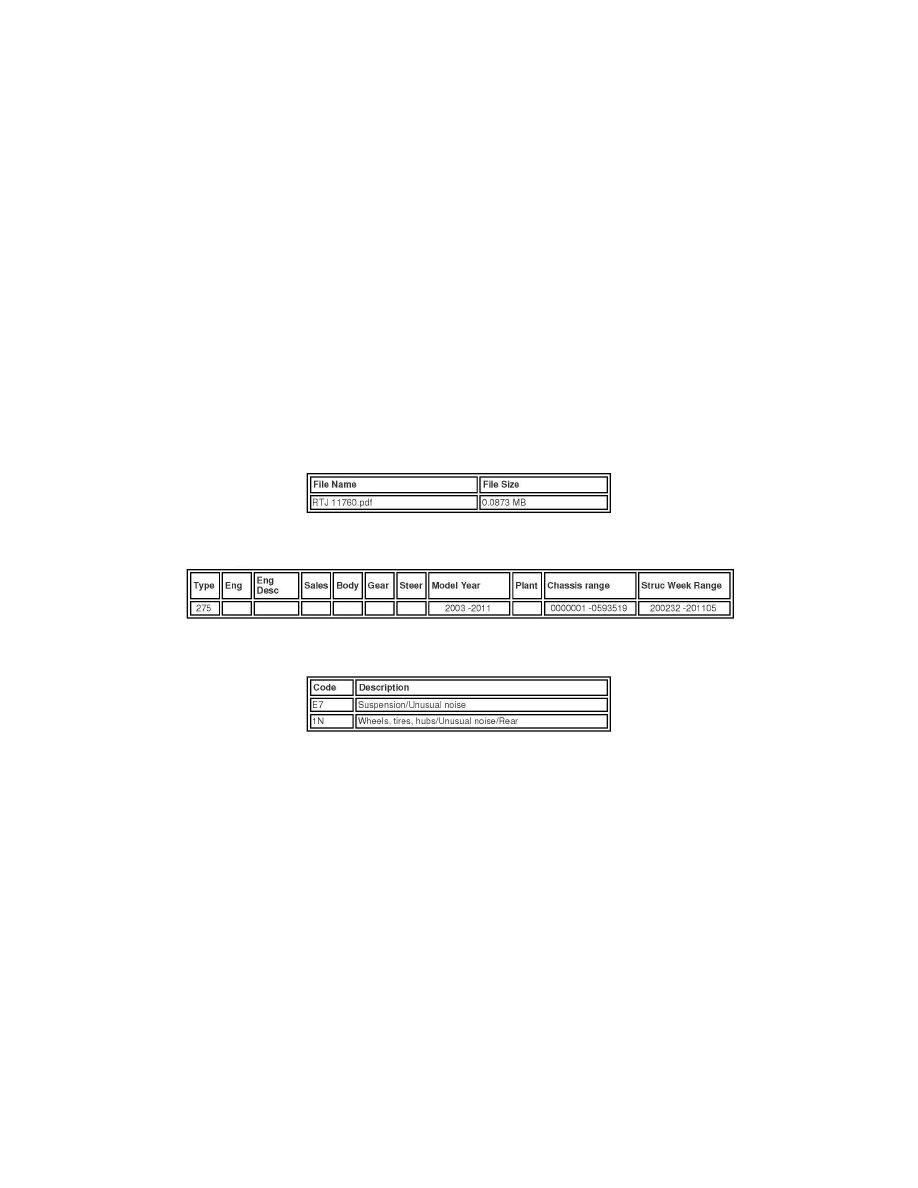 Wheels: All Technical Service Bulletins
Wheels -  Rear Wheel Hub Noise, Splash Shield Install
TIE - Technical Journal
Title 
Noise from rear wheel hub, Splash shield installation (X090 AWD)
Ref No US11760.90 en-US
Issuer -
Partner 3 US 7510 Volvo Cars North America
Func Group 7732
Func Desc hub, rear
Status Released
Status Date 2011-03-25
Issue Date 2011-02-23
Reference
Attachment
Vehicle Type
CSC
DTC
Text
CSC = Customer Symptom Code
THIS DOCUMENT SUPERSEDES RETAILER TECHNICAL JOURNAL US11760 DATED 2010-03-22.
If using a printed copy of this Retailer Technical Journal, first check for the latest online version.
DESCRIPTION:
A splash shield has been developed to extend the life of the rear wheel hub bearing.
PRODUCT MODIFICATION:
The splash shields are installed in production from week 5 of 2011.
SERVICE:
When replacing the hub apply the grease included in the kit according to the attachment and install the splash shields:
< PREV PAGE
NEXT PAGE >