< PREV PAGE
NEXT PAGE >
XC90 2.5T AWD L5-2.5L Turbo VIN 59 B5254T2 (2003)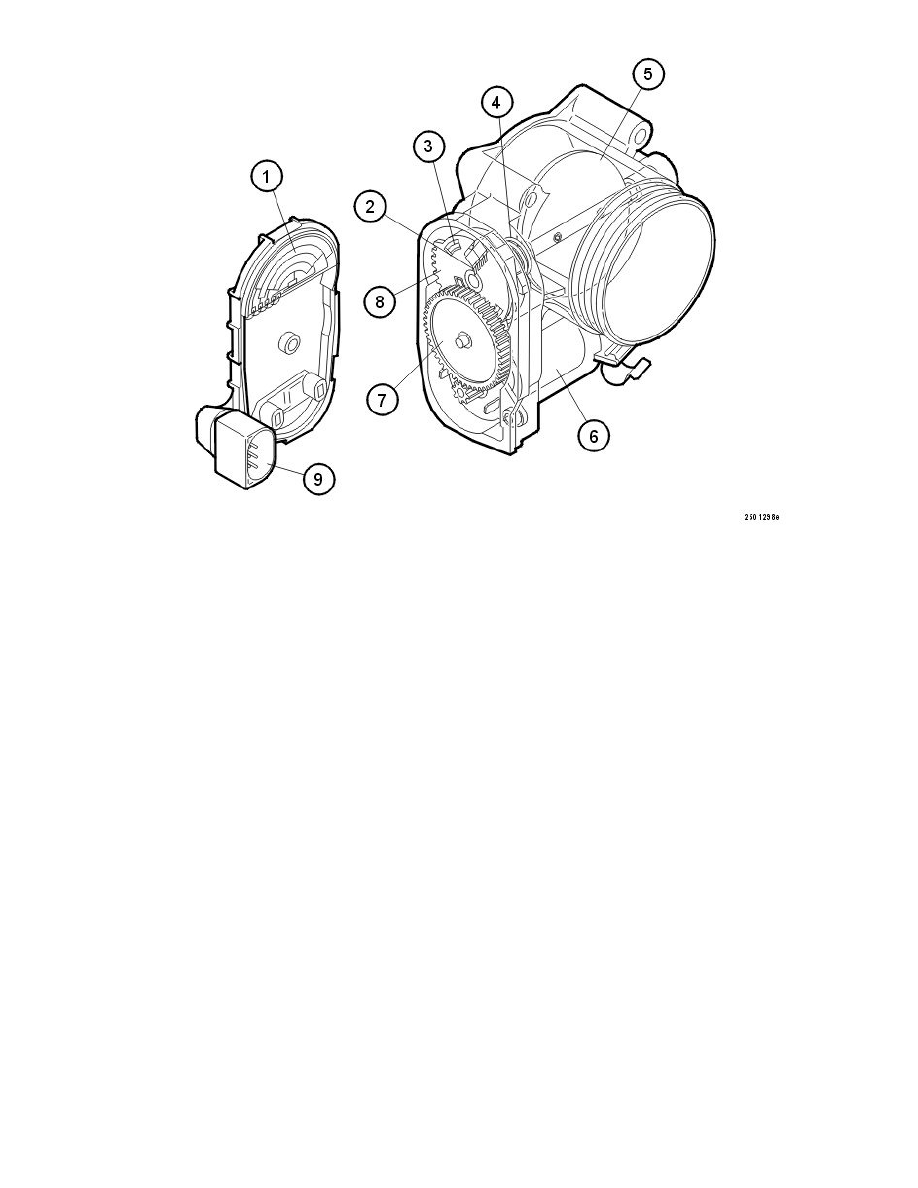 The electronic throttle unit, using the control signal from the engine control module (ECM), regulates the amount of air for engine combustion. This is
done using an electronic shutter.
The electronic throttle unit consists of a round throttle disc on a shaft. This is turned using a DC motor (damper motor), gear wheel and two springs, an
opening spring and a return spring. The damper motor is controlled by the engine control module (ECM) and is supplied with power by an integrated
power stage in the control module. At one of the limit positions the throttle disc is closed so that no air can pass the throttle unit. At the other limit
position the throttle disc is parallel to the air flow so that the air is able to freely pass through the throttle unit. The throttle disc shaft is mechanically
connected to two built-in potentiometers (position sensors) which are supplied with power by the control module. The signals from the potentiometers
provide the control module with data about the position of the throttle disc. The electronic throttle unit has a connector with six gold plated pins.
Note! A damaged terminal pin surface can interfere with the function
1. Current channels, potentiometers
2. Contact strips, potentiometers
3. Spring
4. Spring
5. Throttle disc
6. Damper motor
7. Gear wheel
8. Gear sector
9. Connector.
The electronic throttle unit is located on the engine intake manifold.
In the event of a fault, the throttle unit must be replaced as a single unit.
The engine control module (ECM) can diagnose the electronic throttle unit.
Throttle position (TP) sensor
See Electronic throttle unit.
Accelerator pedal (AP) position sensor
< PREV PAGE
NEXT PAGE >