< PREV PAGE
NEXT PAGE >
XC90 2.5T AWD L5-2.5L Turbo VIN 59 B5254T2 (2003)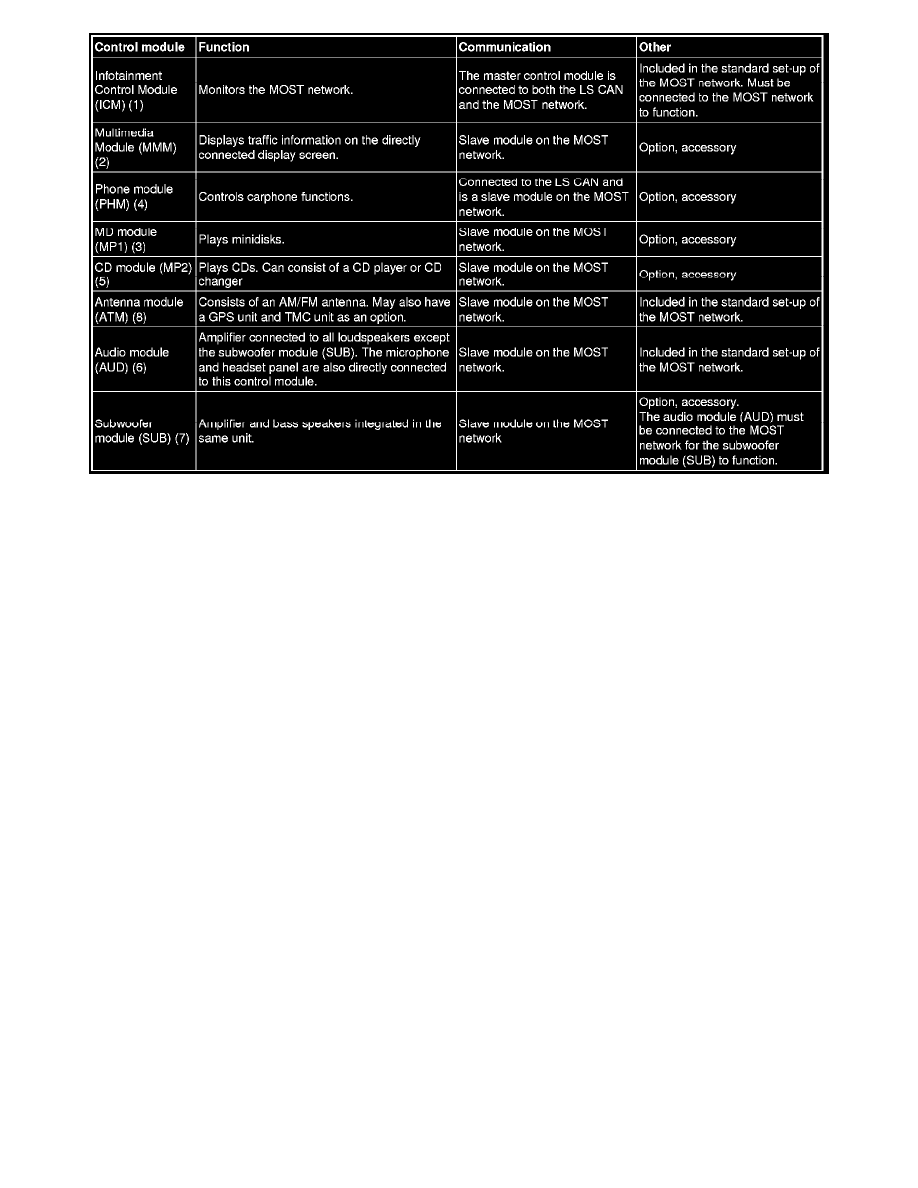 The Network
The network
General
The increasing requirements of extended functionality in cars has underpinned the development of systems with better performance and more functions.
The MOST network is a result of this development. The MOST network is a fiber optic network which allows a high number of different commands and
messages to be sent and received on the same cable and in the same direction. By using a fiber optic network, functionality is extended without
increasing the amount of wiring.
The number of commands and messages which can be handled on the network depends on factors such as the network speed and the length of the
message or command. The MOST network which is used in Volvo cars has the capacity to transmit over 300 message types and approximately 1000
messages per second. The transfer rate on the MOST network is approximately 25 Mbps.
Advantages of an optical network
-
electrical short-circuits are not possible on the MOST network. This reduces the risk of damage to control modules connected to the network
-
As an optical network, the MOST network does not have problems with EMC (Electro Magnetic Compatibility)
-
the wiring is not sensitive to electrical cross-induction from other wiring
-
The transfer speed of the MOST network is much higher than the CAN network
-
it is easy to add further functions and to install accessories, known as plug and play units.
The control modules in the network are connected to each other and are constructed so that more functionality can be easily added. All that is required to
increase functionality is to:
-
connect the sensor to the closest control module
-
connect the controlled component to the nearest control module
-
download software to change the configuration and programming of the network.
Construction of the Network
Construction of the network
General
< PREV PAGE
NEXT PAGE >