< PREV PAGE
NEXT PAGE >
XC90 2.5T AWD L5-2.5L Turbo VIN 59 B5254T2 (2003)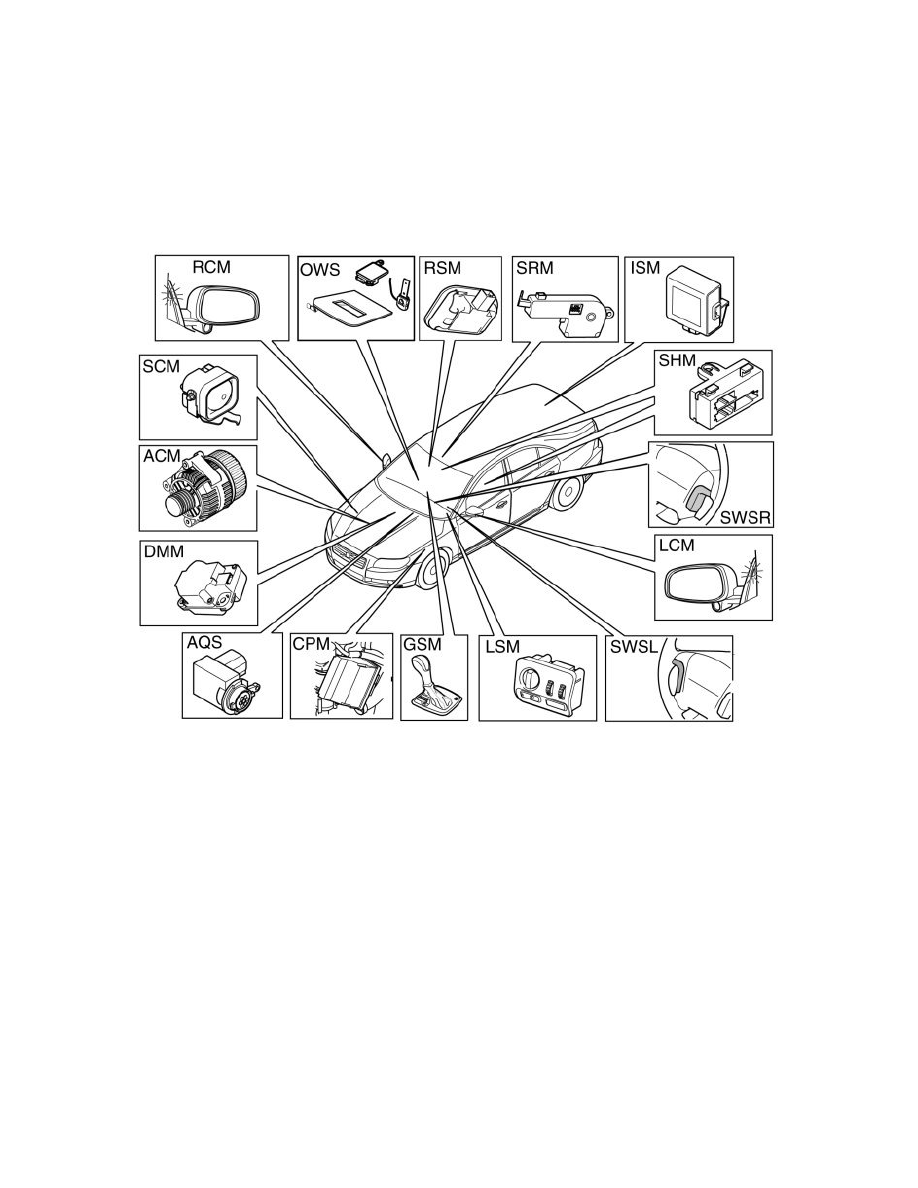 Software downloading
The control modules used as slave nodes on Volvo's LIN buses are supplied preconfigured and with that programmed for a specific behavior.
Volvo does not use software downloading via IN. However a new configuration file for a LIN bus can be downloaded to the master node that controls
communication on a LIN bus, on condition that the master mode is connected to the vehicle's CAN network.
Accordingly, new slave nodes can be added to an existing LIN bus.
Control Modules that Communicate Via IN
Control modules that communicate via IN
Note! The illustration above and the table below is an example that shows model year 2007. All other information in the document is general
and applies to all model years.
< PREV PAGE
NEXT PAGE >