< PREV PAGE
NEXT PAGE >
XC90 2.5T AWD L5-2.5L Turbo VIN 59 B5254T2 (2003)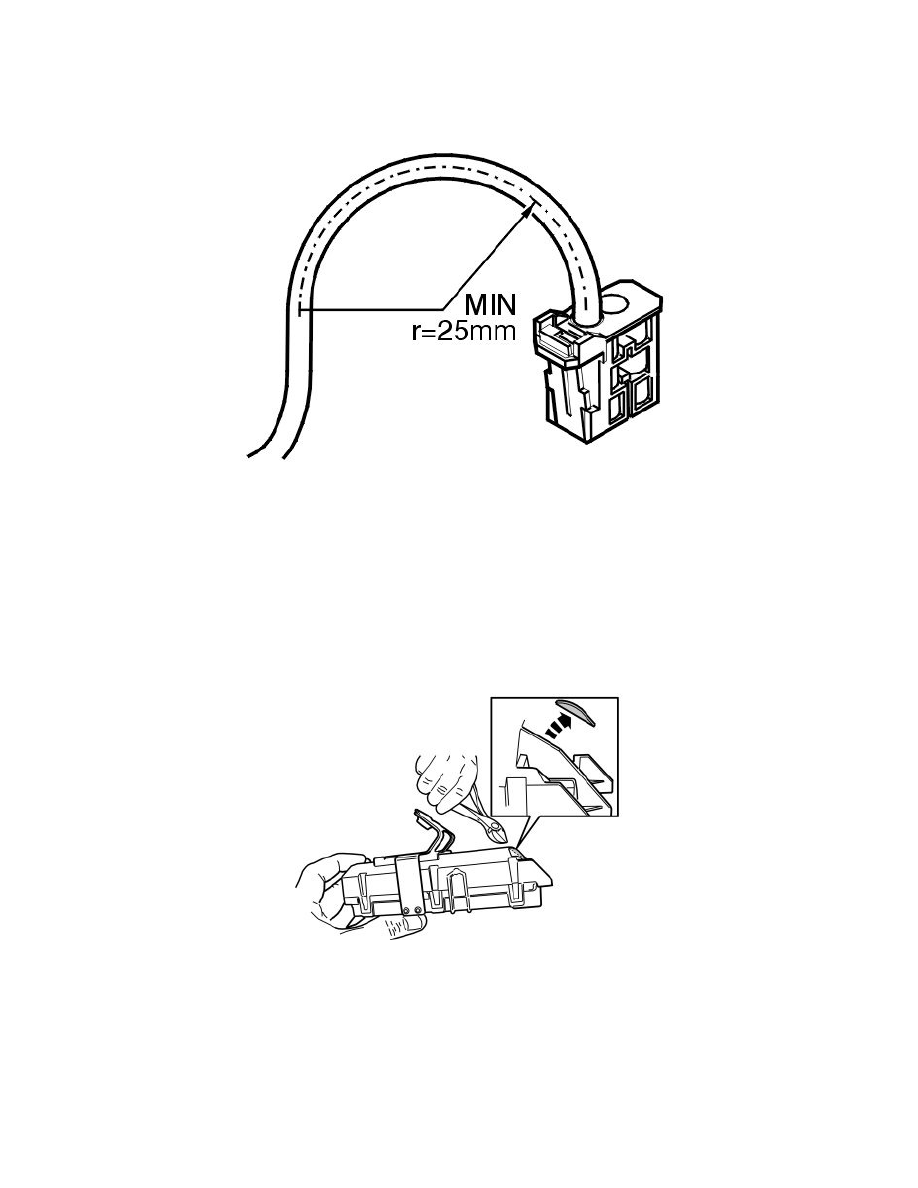 Note! Check that there is no dirt in the optical connectors.
Connect the connectors
Note! The bend radius of the optic cables and the antenna cables must not be less than 25 mm.
Install the phone module (PHM) and the bracket.
Install and tighten the screws.
Hint: To facilitate installation of the control module, the rounded corner can be cut even with the corner of the control module. See illustration.
Finishing work
Install the bracket for the dashboard environment panel/infotainment panel. See MiniDisc / CD control module, replacing See: Accessories and Optional
Equipment/Radio, Stereo, and Compact Disc/Compact Disc Player (CD)/Service and Repair.
Note! After replacing the phone module (PHM), new software must be ordered and the module programmed.
Ordering software
< PREV PAGE
NEXT PAGE >