< PREV PAGE
NEXT PAGE >
XC90 2.5T AWD L5-2.5L Turbo VIN 59 B5254T2 (2003)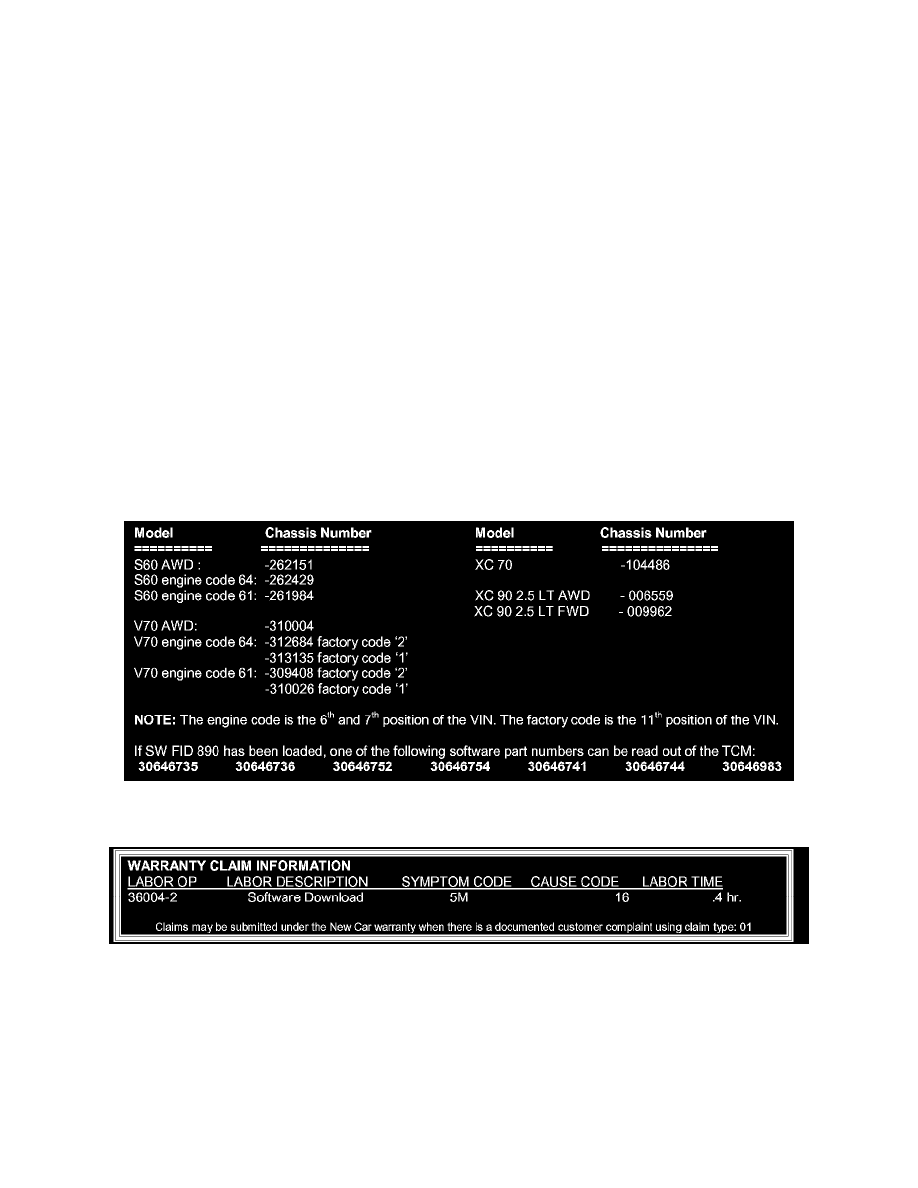 Control Module: All Technical Service Bulletins
Transmission Controls - Slip/Shudder/DTC 002F
NO: 43-35
DATE: 1-17-2003
MODEL/YEAR: 
MY 03 S60 AWD/V70 AWD/XC 70/XC 90 2.5 LT
SUBJECT: 
SW FID 890, TCM DTC 002F, Torque Converter Slip / Shudder, CPS Plus Action
CHASSIS: 
Please See Table Below
DESCRIPTION: 
Some MY 2003 cars built before the following chassis breaks, may set a 002F code or have a slipping/shuddering torque converter. If the slip/shudder is
present, it will be felt in 4 and/or 5th gear with a locked converter.
SERVICE: 
If a customer has a complaint that matches the above description, erase the DTC and load SW FID 890 (PN 30646927).
This SW is very similar to the original SW in the TCM, so there is no need to reset the adaptation to zero.
Take the car for a test drive in 4 and 5 gear with a locked converter to verify its function.
Also, cars before the chassis breaks shown should have SW FID 890 loaded before they are road tested as part of the Customer Preparation Service
(CPS).
Warranty Information
< PREV PAGE
NEXT PAGE >