< PREV PAGE
NEXT PAGE >
XC90 2.5T AWD L5-2.5L Turbo VIN 59 B5254T2 (2003)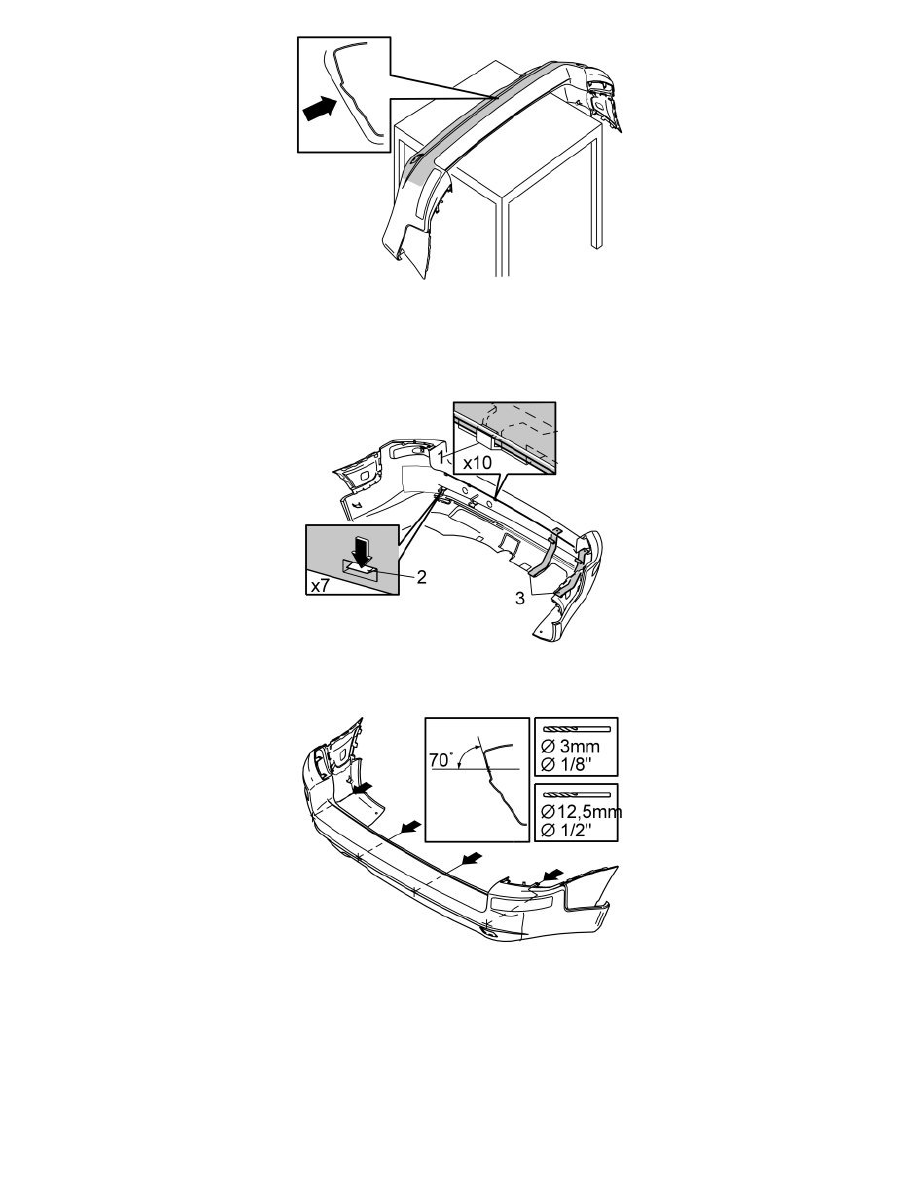 -
Place the bumper on a suitable underlay
-
Clean the outside of the bumper
-
Install the protective paper evenly distributed over the bumper.
Note! The paper protects the bumper and must be left in place throughout the operation.
-
Release the ten catches in the upper edge (1) of the bumper. Release the seven catches in the centre (2) of the bumper
-
Detach the two stays (3) from the lower edge of the bumper cover. Remove the rear section and the foam rubber from the bumper cover.
-
If necessary, clean the inside of the bumper cover to locate the four markings where the holes for the sensor holders will be drilled
-
Pre-drill the holes. Use a 3 mm (1/8") diameter drill bit. Drill out the holes. Use a 12.5 mm (1/2") diameter drill bit.
Note! Ensure that the drill is horizontal when drilling.
< PREV PAGE
NEXT PAGE >