< PREV PAGE
NEXT PAGE >
XC90 2.5T AWD L5-2.5L Turbo VIN 59 B5254T2 (2003)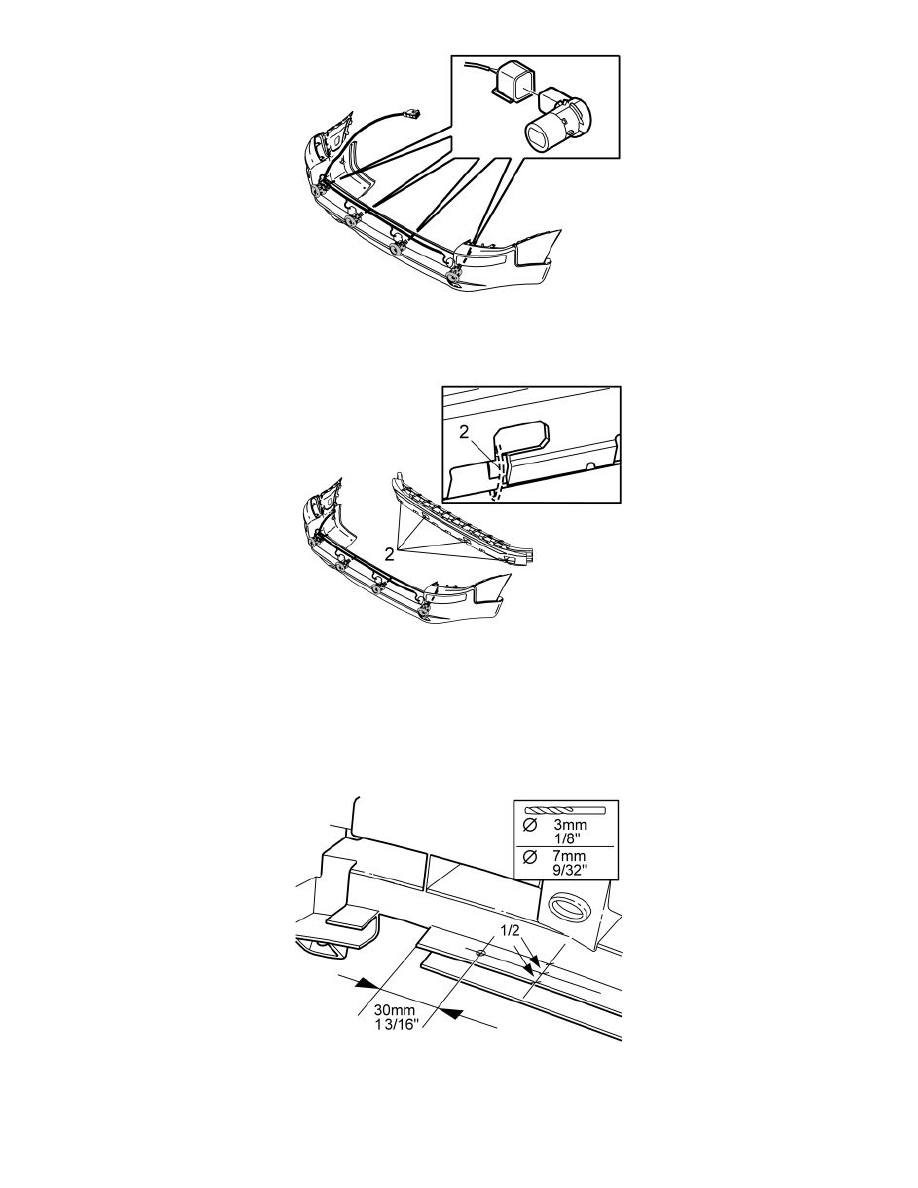 -
Take the sensors and the cable harness from the kit
-
Connect the connectors on the cable harness to the connectors on the sensors. There must be a click which confirms that the catch has engaged
-
Press the sensors into place with the cable harness in the relevant holder so that the connector is pointing to the left as illustrated.
-
Place the four cables from the sensors so that they are in the vertical cut-outs (2) in the foam rubber
-
Press the rear section with the foam rubber into place in the bumper cover. Check that all the catches have engaged and that the stay has engaged
around the bottom of the bumper cover.
Points 17-22 apply to cars with tow hitches
Note! On cars with tow hitches, the cable harness for the sensors must be moved: This is to prevent damage from rubbing against the rear edge
of the mounting at the sides of the tow hitch.
-
Measure up to drill the cable lead-in in the upper of the rear section plates as illustrated
-
Pre-drill using a 3 mm (1/8") diameter drill bit. Then drill out the hole to a diameter of 7 mm (9/32").
< PREV PAGE
NEXT PAGE >