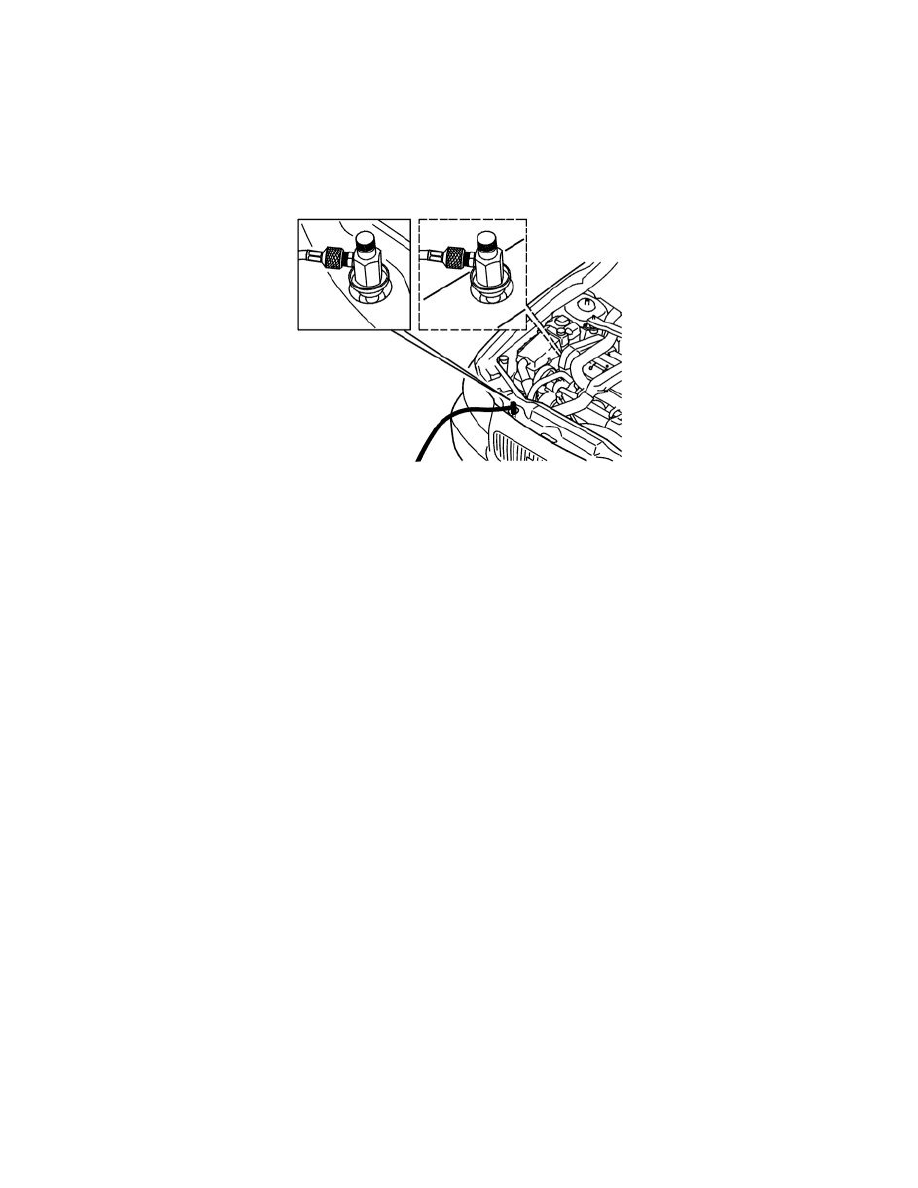 Refrigerant: Service and Repair
Refrigerant, Draining
Refrigerant, draining
As the illustrations in this service information are used for different model years and/or models, some variation may occur. However, the essential
information in the illustrations is always correct.
Draining refrigerant
Note! When draining the refrigerant from the air conditioning (A/C) system, the ambient temperature must be above 20° C
The engine must be switched off.
Connect the recycling unit to the service valves on both the high-pressure (HP) and low-pressure (LP) sides. This is the quickest way to drain the 
refrigerant.
Check the amount of oil (if any) that has run out when draining the refrigerant. The recycling unit must be equipped with an oil separator. The oil
separator must be of a type that allows the amount of oil in the refrigerant to be measured.