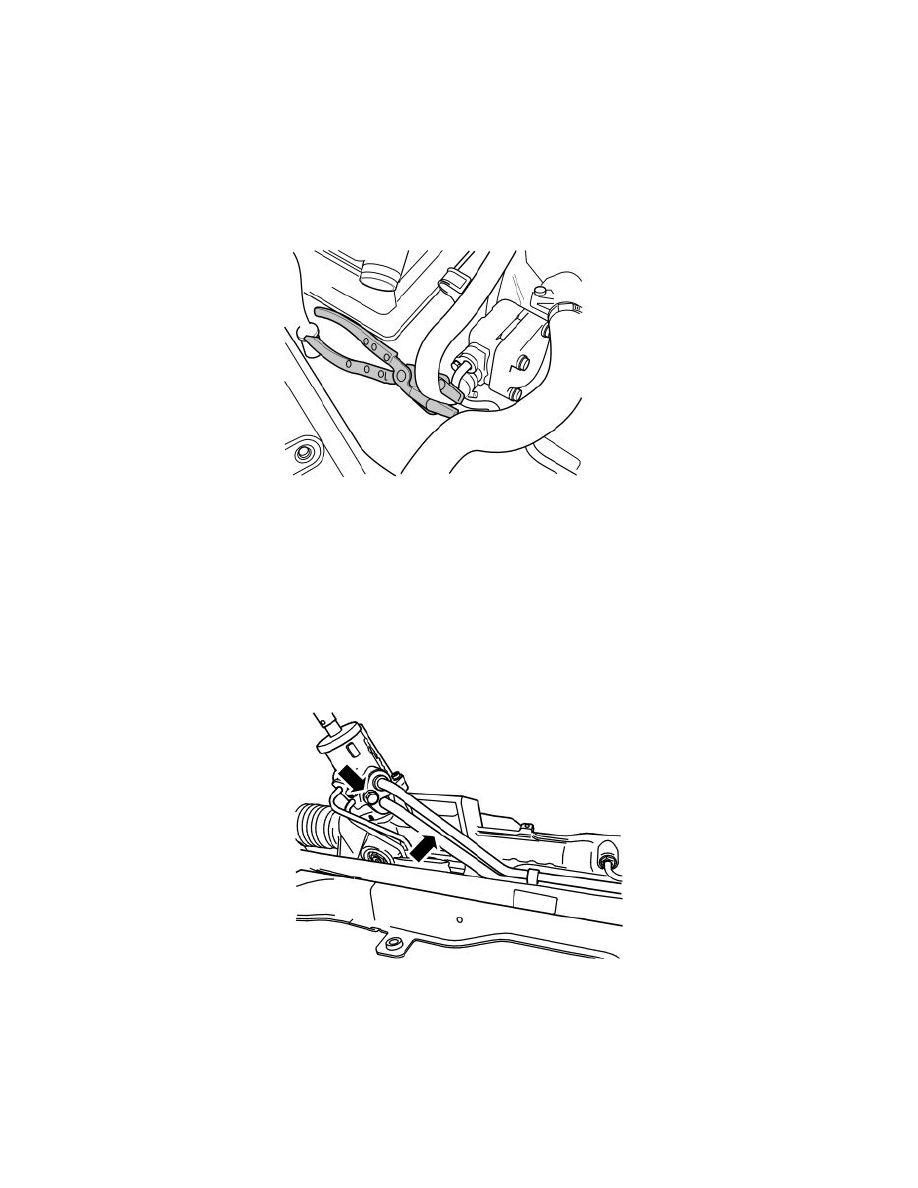 Power Steering Line/Hose: Service and Repair
Pressure Pipe/Hose, Steering Gear, Replacement
Pressure pipe/hose, steering gear, replacement
Note! The illustrations in this service information are used for different model years and/or models. Some variation may occur. However, the
essential information in the illustrations is always correct.
Removal
Preparatory work
Remove the battery lead. See Battery, disconnecting See: Starting and Charging/Battery/Service and Repair/Procedures/Battery, Disconnecting.
Hint: Place paper or a rag under the supply pipe to absorb any oil spillage.
Install a hose clip on the feed hose for the power steering pump.
Remove the pressure line from the power steering pump.
Removing the sub-frame
Remove the sub-frame. See: Sub-frame front, replacing See: Body and Frame/Frame/Subframe/Front Subframe/Service and Repair.
Removing the delivery lines
Position a container under the steering gear.
Remove:
-
the supply pipe from the steering gear. Drain the oil
-
release the supply pipe /hose from the clip
-
the supply pipe.
Note! Note the routing of the supply pipe / hose.
Installation