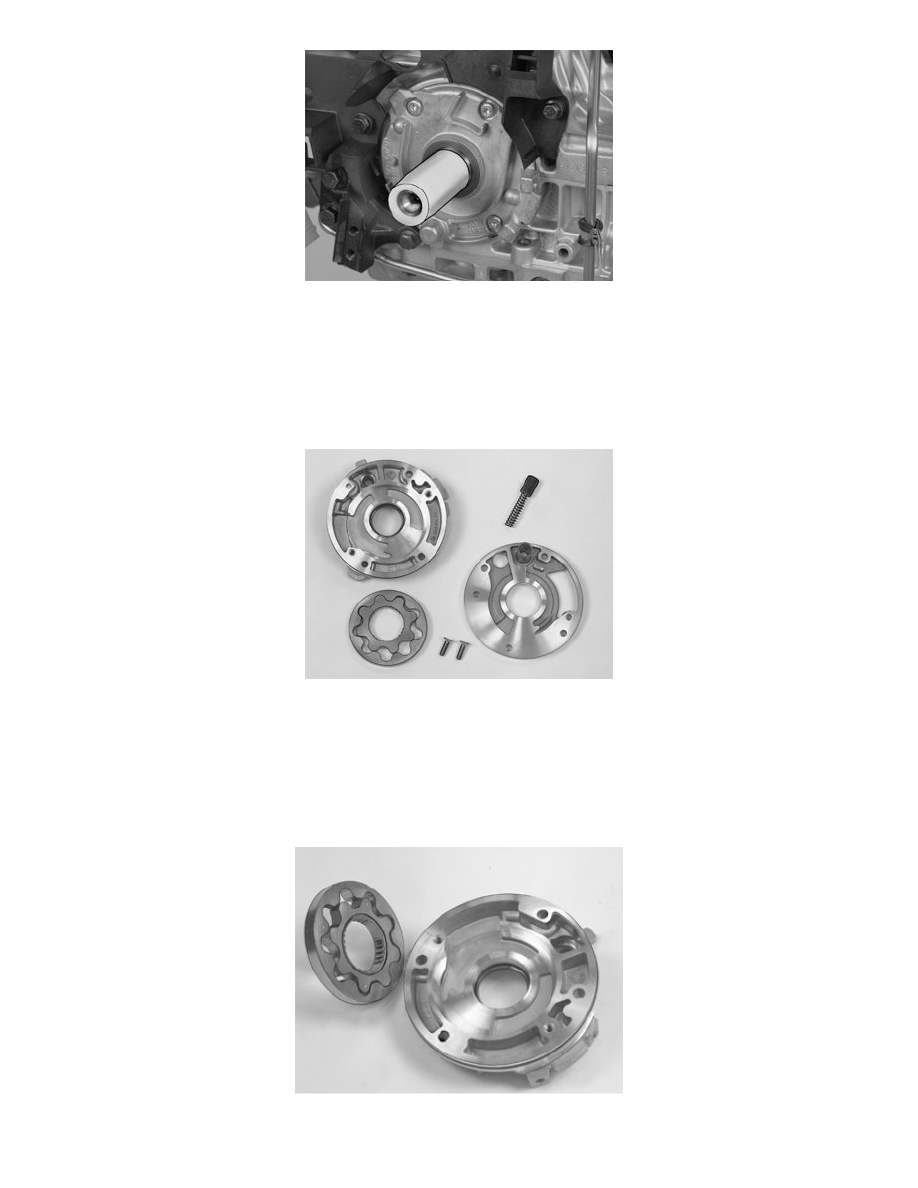 Remove the belt protection from the oil pump.
Remove the 4 screws for the oil pump.
Carefully work the oil pump out. Use a groove-cut chisel with stop lugs.
Carefully draw the oil pump past the end of the crankshaft.
Carefully clean the gasket face and mating surfaces.
Remove tool 999 5747 Socket See: Tools and Equipment/999 5747 Socket.
Checking the oil pump
Unscrew the oil pump. Note the position of the outer/inner pump wheel and the piston/spring for the relief valve.
Clean and check all components.
Check for damage and wear. Replace the oil pump in the event of a fault.
When replacing the sealing ring.
Carefully tap the sealing ring out. Use a carefully selected drift and hammer.
A new sealing ring is first installed after the pump has been installed in the cylinder block.
Assembling the oil pump
Place the inner and outer pump wheels in the oil pump housing.
The inner pump wheel has a inset surface around the hole for alignment to the crankshaft. The inset surface should be positioned towards the sealing ring