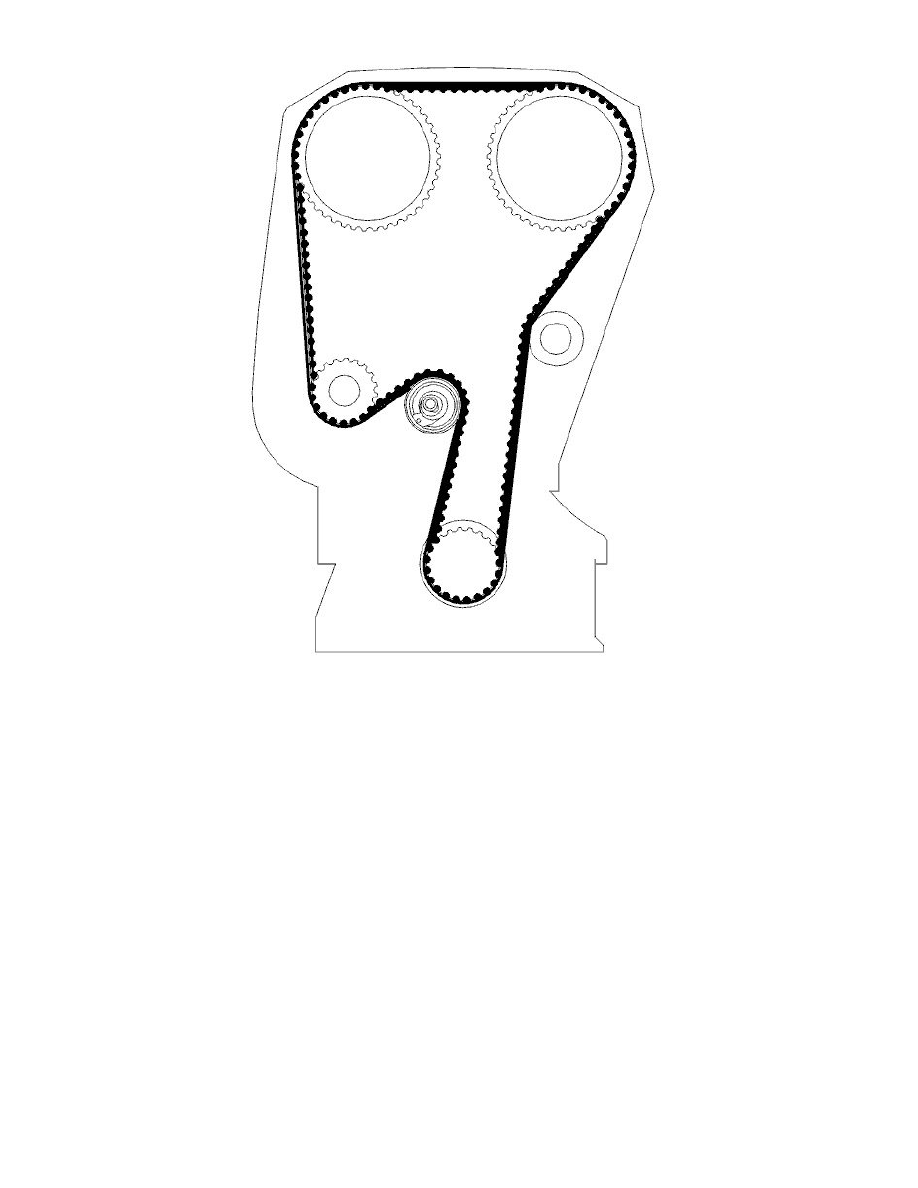 Install the belt in the following order:
-
crankshaft
-
the idler pulley
-
intake camshaft
-
exhaust camshaft
-
coolant pump
-
belt tensioner.
Note! The variable valve timing units do not have a return spring and are easily dislodged when reinstalling the timing belt. Check that the
markings are correct.
Adjusting the timing belt