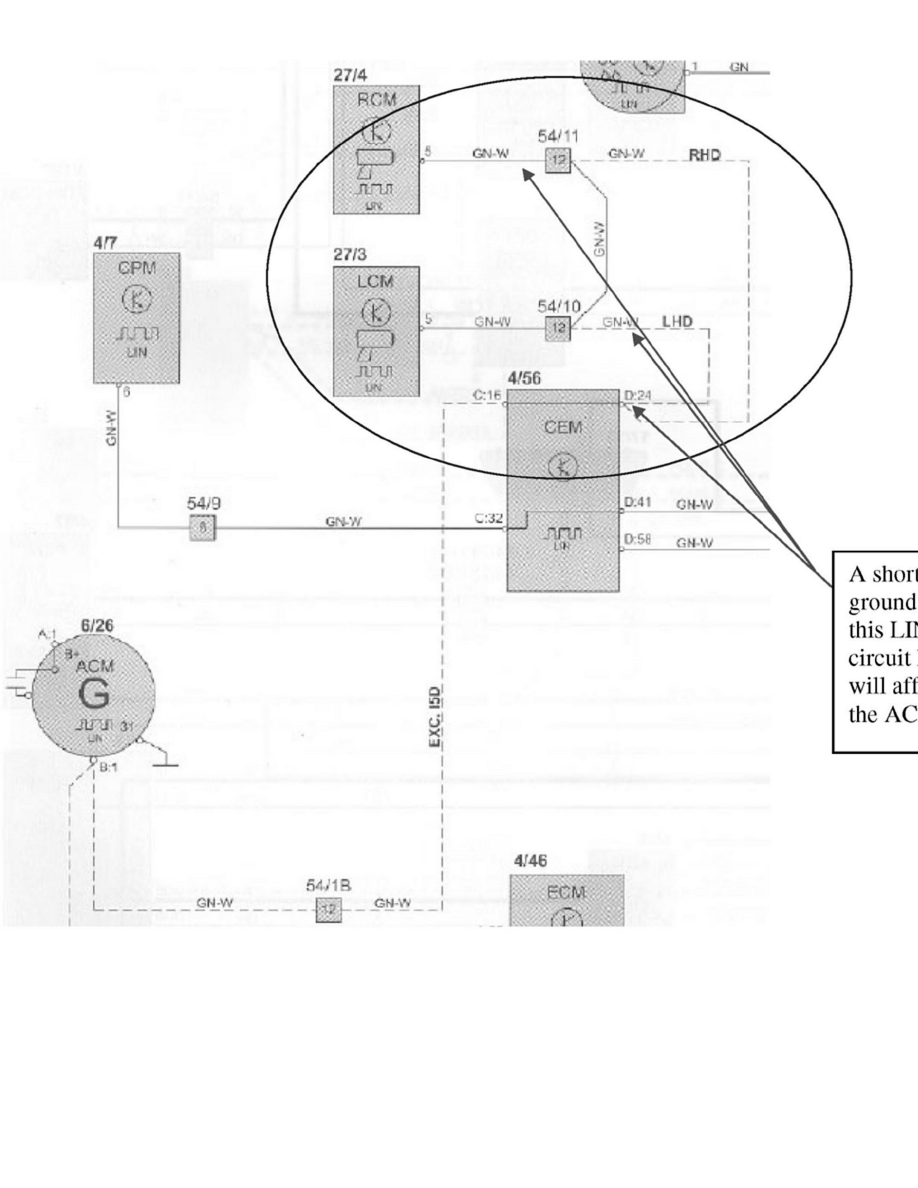 The LIN-bus is also connected internally inside the CEM (see updated wiring diagram shown). When fault tracing a CEM-DD21, please assure that the
RCM and LCM circuits are not overlooked. The BLIS circuits are not indicated in the Wiring Diagram for MY2005, but have been corrected for
MY2006.
If there is a short to ground in the circuit from CEM D24, repair the affected wiring as necessary.
If the DTC CEM-DD21 remains, perform normal fault tracing for the DTC per VIDA instruction.