Sunroof / Moonroof Module|Locations|Page 499 >
< Sunroof / Moonroof Module|Locations
XC90 AWD L5-2.5L Turbo VIN 59 B5254T2 (2005)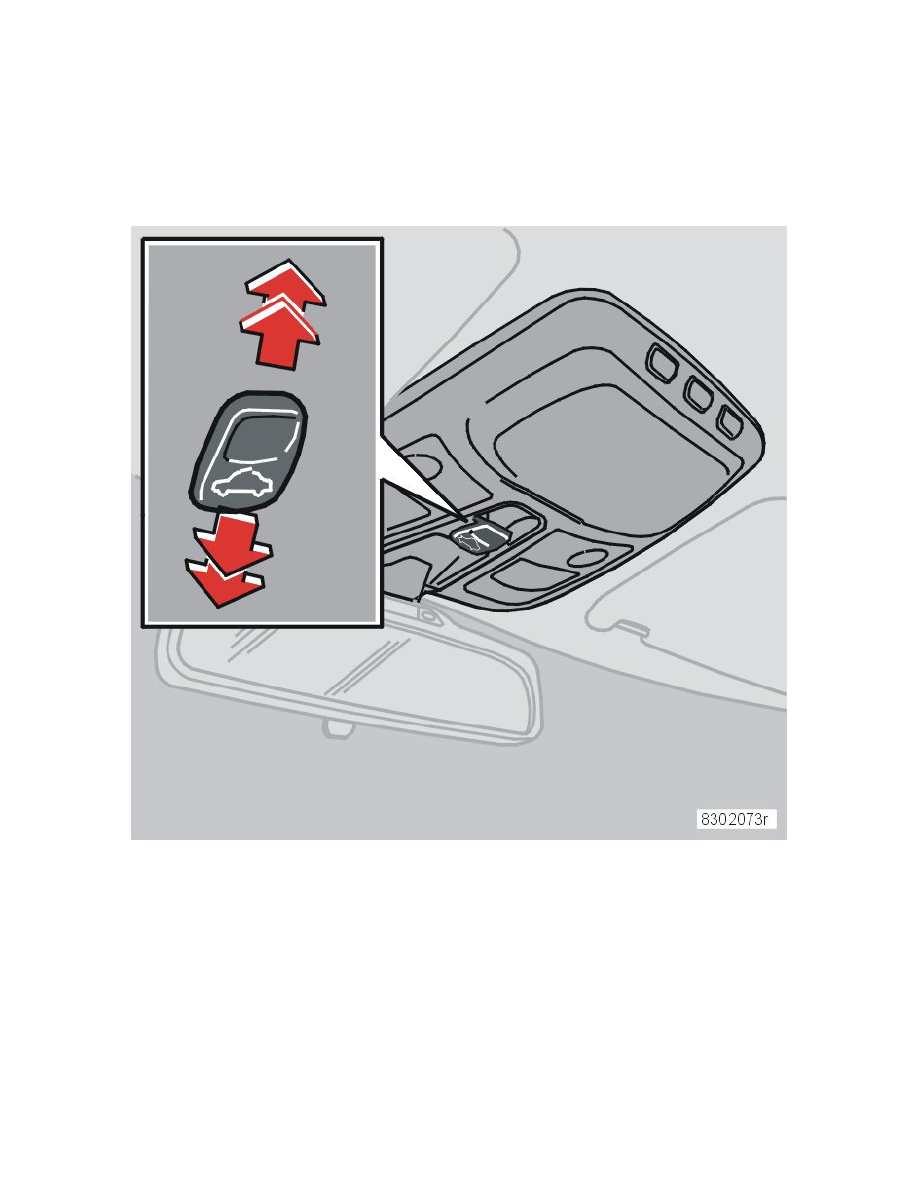 Sunroof / Moonroof Module: Testing and Inspection
Sunroof module (SRM), calibrating
Note! The illustrations in this service information are used for different model years and/or models. Some variation may occur. However, the
essential information in the illustrations is always correct.
Calibration
Calibrating the sunroof module (SRM)
The sunroof must be closed.
Ignition in position I.
1
Press the sun roof switch so that the sunroof is in the tilt position.
Release the switch.
2
Press the switch (in the tilt position) again for at least 5 seconds so that the sunroof flickers.
Release the switch.
The calibration is complete.
Note! If the sun roof has not moved to the correct position, carry out calibration again.
Hint: If the sunroof has still not moved to the correct position:
Sunroof / Moonroof Module|Locations|Page 499 >
< Sunroof / Moonroof Module|Locations