Charging/Computer Controls - DTC CEM-DD21 Stored|Page 1352 >
< Computers/Controls - CAN Error Frame Finder Info.|Page 1347
XC90 AWD L5-2.5L Turbo VIN 59 B5254T2 (2005)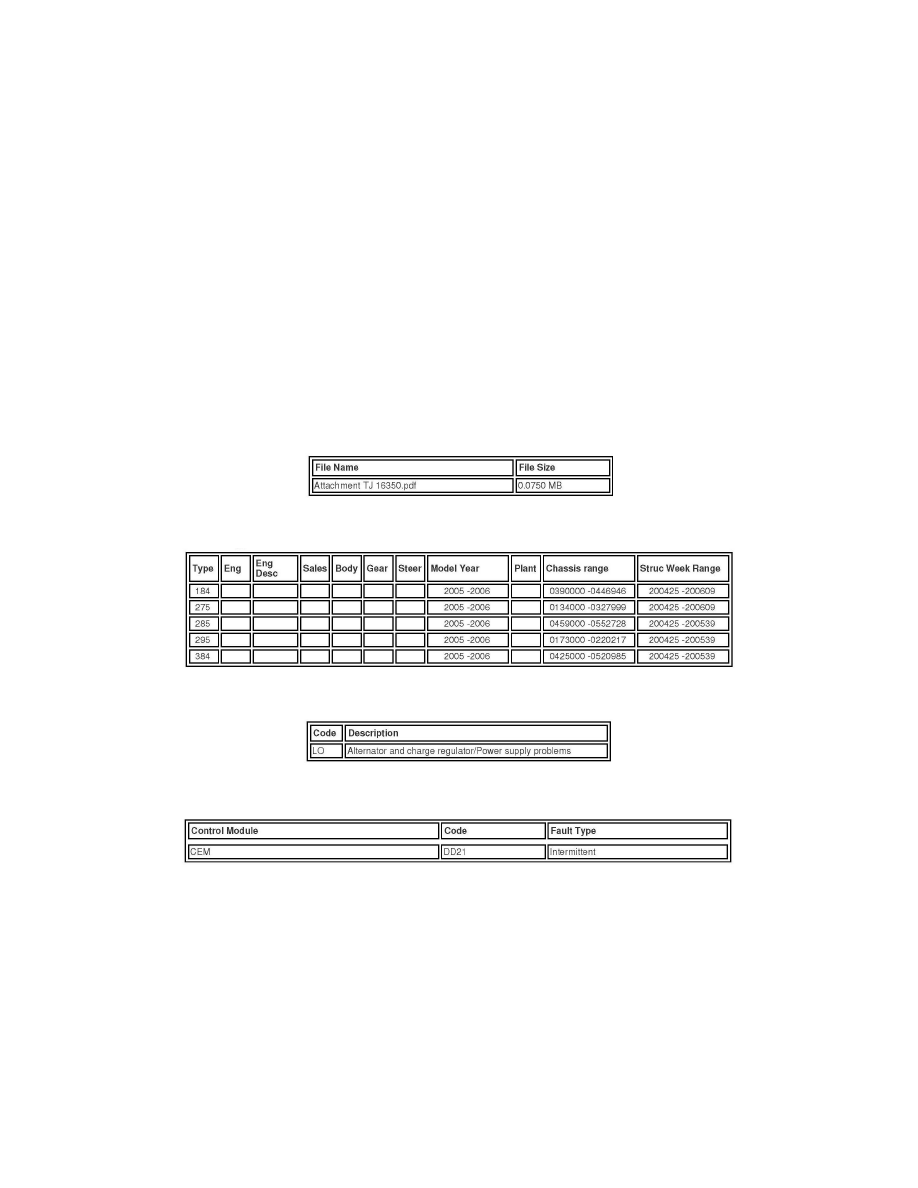 Body Control Module: All Technical Service Bulletins
Charging/Computer Controls - DTC CEM-DD21 Stored
TIE - Technical Journal
Title OEM DTC DD21 due to faulty LIN-network, Alternator Not Charging 
Ref No US16350.1.1 en-GB
Issuer -
Partner 3US7510 Volvo Cars North America
Func Group 7204
Func Desc
Statues Released
Status Date 2007-06-20
Issue Date 2007-06-18
Reference
Attachment
Vehicle Type
CSC
DTC
Text
DESCRIPTION:
DTC CEM-DD21 may be set because of faulty communication between the Alternator and CEM due to the installation of extra LIN wiring for the
upcoming BLIS (Blind Spot Information System). Customers may also report an intermittent DIM message "POWER SYSTEM SERVICE
REQUIRED" It may be possible that there is a pinched LIN-bus wire from the CEM to the BLIS-system between A-pillar body and the dashboard
assembly on the left side. See details below under "SERVICE".
SERVICE:
Charging/Computer Controls - DTC CEM-DD21 Stored|Page 1352 >
< Computers/Controls - CAN Error Frame Finder Info.|Page 1347