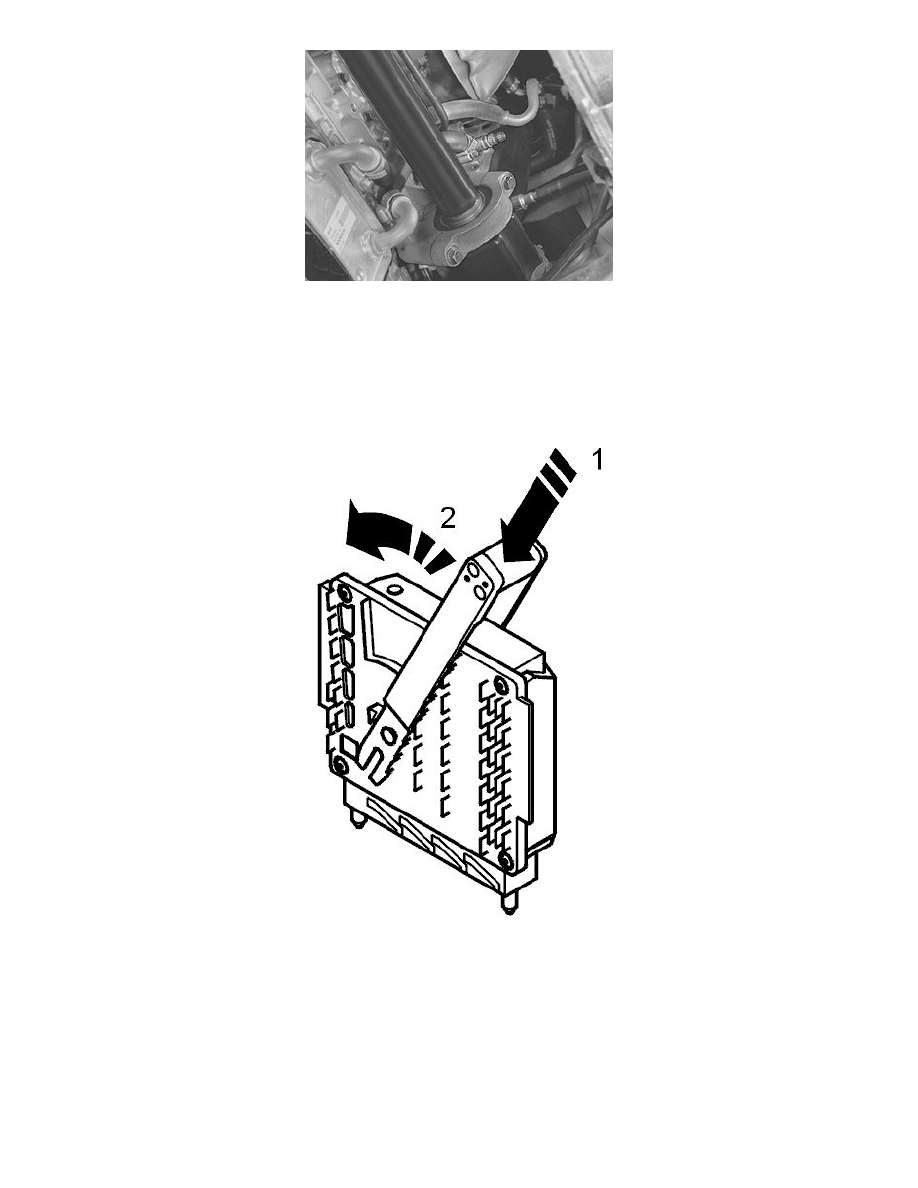 Remove the cap from the expansion tank. Install a hose clamp on the upper coolant hose.
The vehicle must be raised for this work. See: Jacking points, body See: Maintenance/Vehicle Lifting/Service and Repair. Remove the lower cover plate.
Position a container under the engine drain cock. Drain 2 liters of engine coolant.
Close the cock. Install the lower protective panel.
Lower the vehicle.
Removing the engine control module (ECM)
Ignition off. Wait for 2 minutes.
Caution! Do not touch the terminal pins on the control module with fingers. Static electricity may damage components in the engine control
module (ECM).
Remove the cover over the control module box. Put the cover to one side.
Insert tool 999 5722 Wrench See: Tools and Equipment/999 5722 Wrench around the control module.
Move the upper section of the tool backwards as far as it will go. Pull up the tool. Carefully pull up the control module.
For vehicles with automatic transmissions repeat the above work.
Remove the surround from around the control module box.
Removing the auxiliaries belt