< PREV PAGE
NEXT PAGE >
XC90 AWD L5-2.5L Turbo VIN 59 B5254T2 (2005)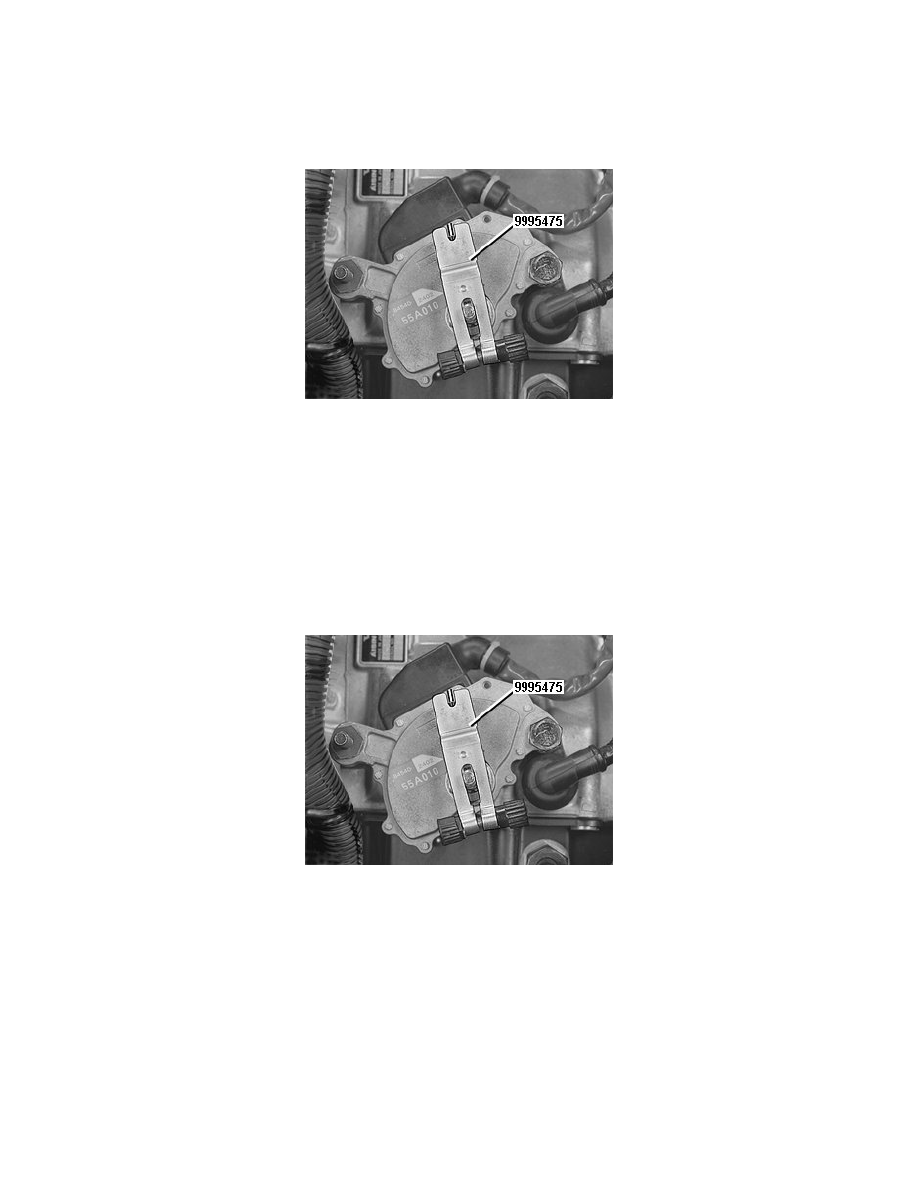 Remove:
-
the screws from the bracket for the gear selector cable
-
the cable from the lever. Use special tool 999 7077 Jimmy bar See: Tools and Equipment/999 7077 Jimmy Bar.
Move the cable to one side.
Checking the setting
Note! When adjusting the gear-shift position sensor, press the tool down to the flat surfaces below the thread on the shaft.
Remove the lever. Install adjustment tool 999 5475 GAUGE See: Tools and Equipment/999 5475 Gauge on the gear shift linkage rod. Check that the
shaft is in the N position. The groove on the tool must align with the marking on the gear position sensor.
If adjustment is required, see the following procedure.
Installation
Note! For tightening torques, see See: Specifications/Mechanical Specifications/Automatic Transmission/Transaxle/System Specifications/Tightening
Torque
Adjusting gear-shift position sensor
Slacken off the screws for the gear-shift position sensor.
Rotate the gear position sensor so that the mark on the switch aligns with the groove on the tool. Tighten the M8 screws for the sensor.
Remove the adjustment tool.
Installing the lever and gear selector cable
< PREV PAGE
NEXT PAGE >