< PREV PAGE
NEXT PAGE >
XC90 AWD L6-2.9L Turbo VIN 91 B6294T (2004)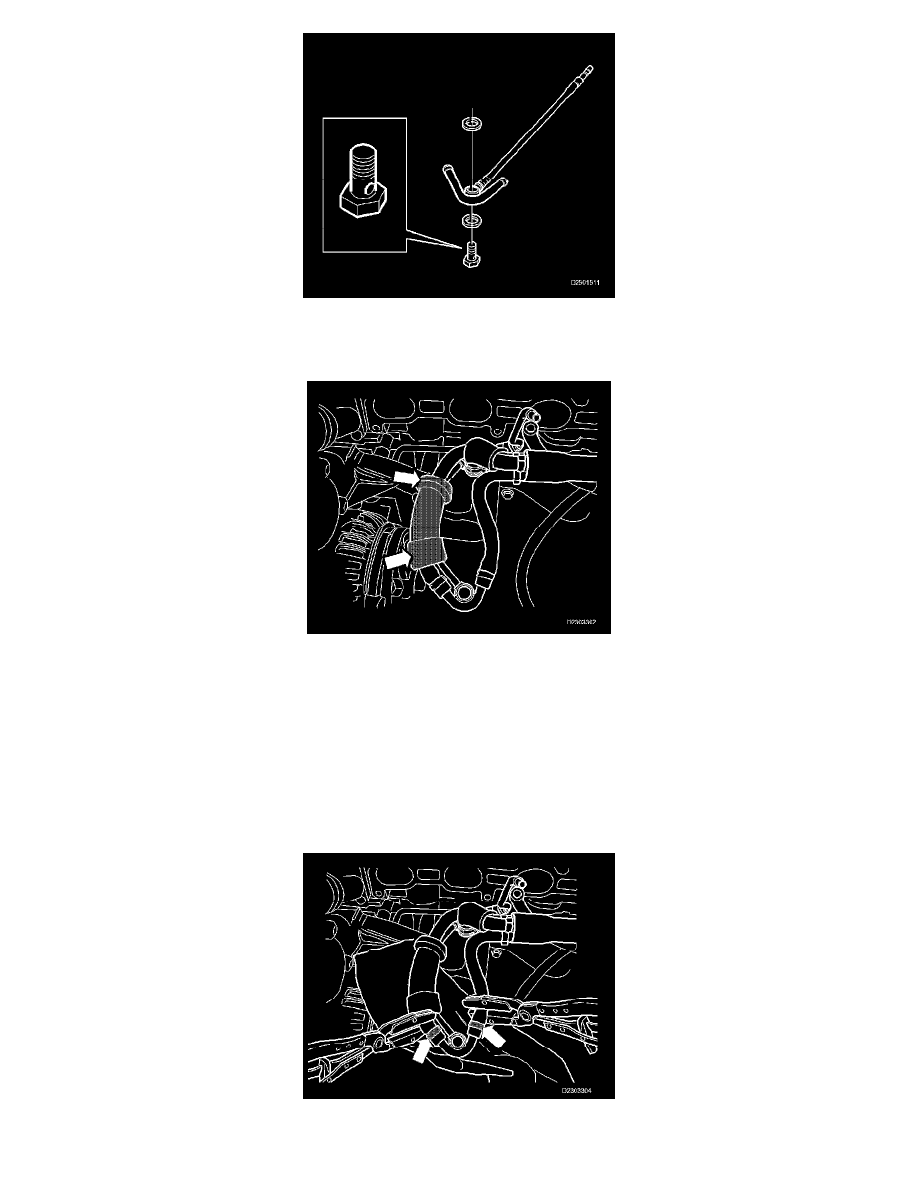 Information
1
The illustration displays the new replacement part with pipe screw and copper washers.
Removing the intake manifold
2
Intake manifold removal, see VADIS:
Repairing and installing
Function group 25
Intake manifold/-gasket replacing
Removing the vacuum nipple
3
Wet the outside of the insulation using soap solution. 
Fold in both ends of the insulation.
Removing the vacuum nipple, continued
4
< PREV PAGE
NEXT PAGE >