< PREV PAGE
NEXT PAGE >
XC90 AWD L6-2.9L Turbo VIN 91 B6294T (2004)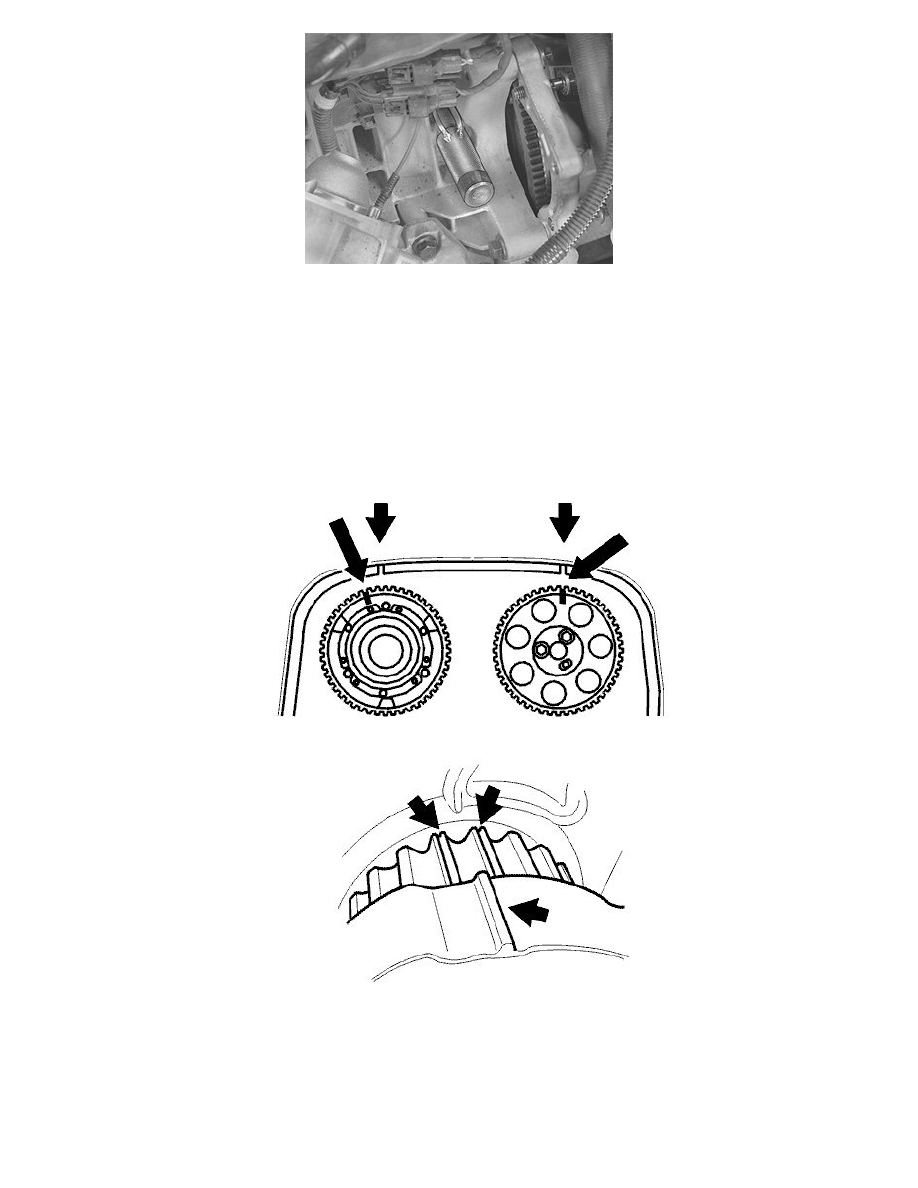 Remove
-
the air cleaner (ACL) intake pipe
-
the mounting screws for the starter motor. Pull off the starter motor. Place the starter motor to one side
-
the blind cover plug and the seal washer.
Turn the crankshaft clockwise.
Install the crankshaft stop999 5451 ADJUSTMENT TOOL See: Tools and Equipment/999 5451 Adjustment Tool Ensure that it bottoms out against the
cylinder block.
Turn the crankshaft counter-clockwise until it stops against the crankshaft stop.
Check that the marking on the crankshaft timing gear pulley corresponds with the marking on the oil pump.
Installing the camshafts timing gear pulleys (B6284T)
Timing gear pulleys with variable valve timing units
Slacken off, but do not remove the screws which secure the timing gear pulley to the variable valve timing unit.
Press the variable valve timing unit / timing gear onto the camshaft.
Install the center screw which secures the variable valve timing unit to the camshaft. Tighten slightly.
Position the upper timing cover.
Turn the timing gear pulley clockwise until the screws at the oval holes are in the limit position.
Continue turning clockwise until the timing gear pulley marking is 1-1/2 tooth before the marking on the upper timing cover.
< PREV PAGE
NEXT PAGE >