< PREV PAGE
NEXT PAGE >
XC90 AWD L6-2.9L Turbo VIN 91 B6294T (2004)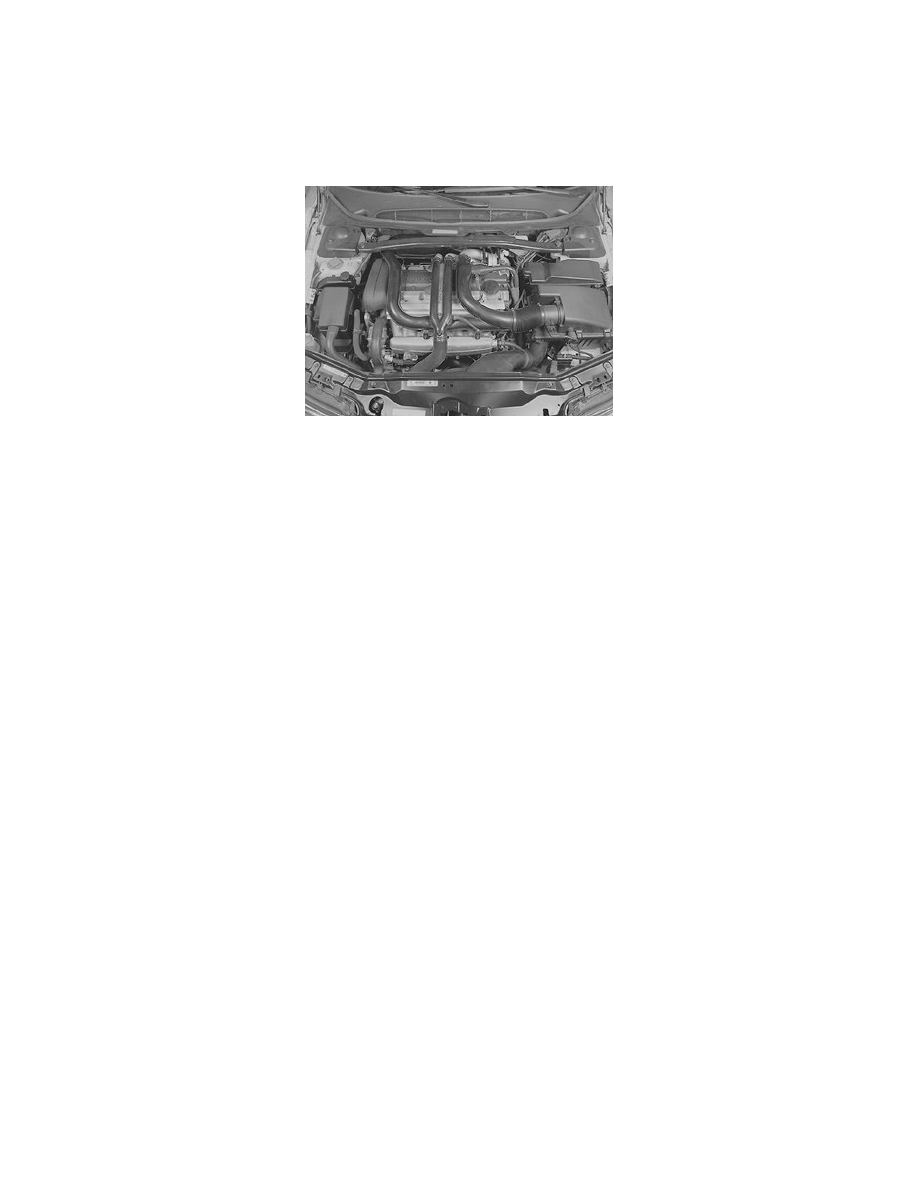 -
the expansion tank
-
the servo oil reservoir
-
the bleed hose for the expansion tank.
Close the clamp and check that the hoses lie correctly.
Connect the connectors for the
-
The ABS sensor by the right suspension turret
-
the coolant level sensor in the expansion tank.
Install
-
the starter motor
-
the air cleaner (ACL) intake pipe
-
the trigger wheel.
Note! Ensure that the trigger wheel is correctly positioned against the camshaft.
-
the camshaft position (CMP) sensor housing
-
the cover at the rear edge of the camshaft
-
the screws holding both the ground strips from the firewall to the cylinder head
-
the cover over the ignition coils
-
the upper timing cover.
Install (B6284T)
-
the protective cover over the injector connectors
-
plastic charge air/intake pipe over the engine. Tighten the clamps
-
the crankcase ventilation hose to the PTC valve. Use a new clamp
-
the connector for the PTC valve
-
the cover over the PTC valve
-
EVAP, "bypass"hoses and control hoses for boost pressure.
Install (B6294S)
-
the upper section of the intake manifold. Use a new gasket
-
vacuum hoses to the intake manifold.
Install (common)
-
the engine stabilizer brace between the suspension turrets Clamp the servo hose to the right mounting for the engine stabilizer brace in the
bodywork
-
the plastic nuts for the cover in fender liner
-
the right front wheel according to Installing wheels See: Wheels and Tires/Wheels/Service and Repair 
-
the cable to the battery negative terminal. See Battery, disconnecting See: Starting and Charging/Battery/Service and Repair/Procedures/Battery,
Disconnecting.
Check
Check the level in the expansion tank and the brake fluid reservoir.
Top up if necessary.
Test drive the engine until the thermostat opens and check for any leakage.
< PREV PAGE
NEXT PAGE >