< PREV PAGE
NEXT PAGE >
XC90 AWD L6-2.9L Turbo VIN 91 B6294T (2004)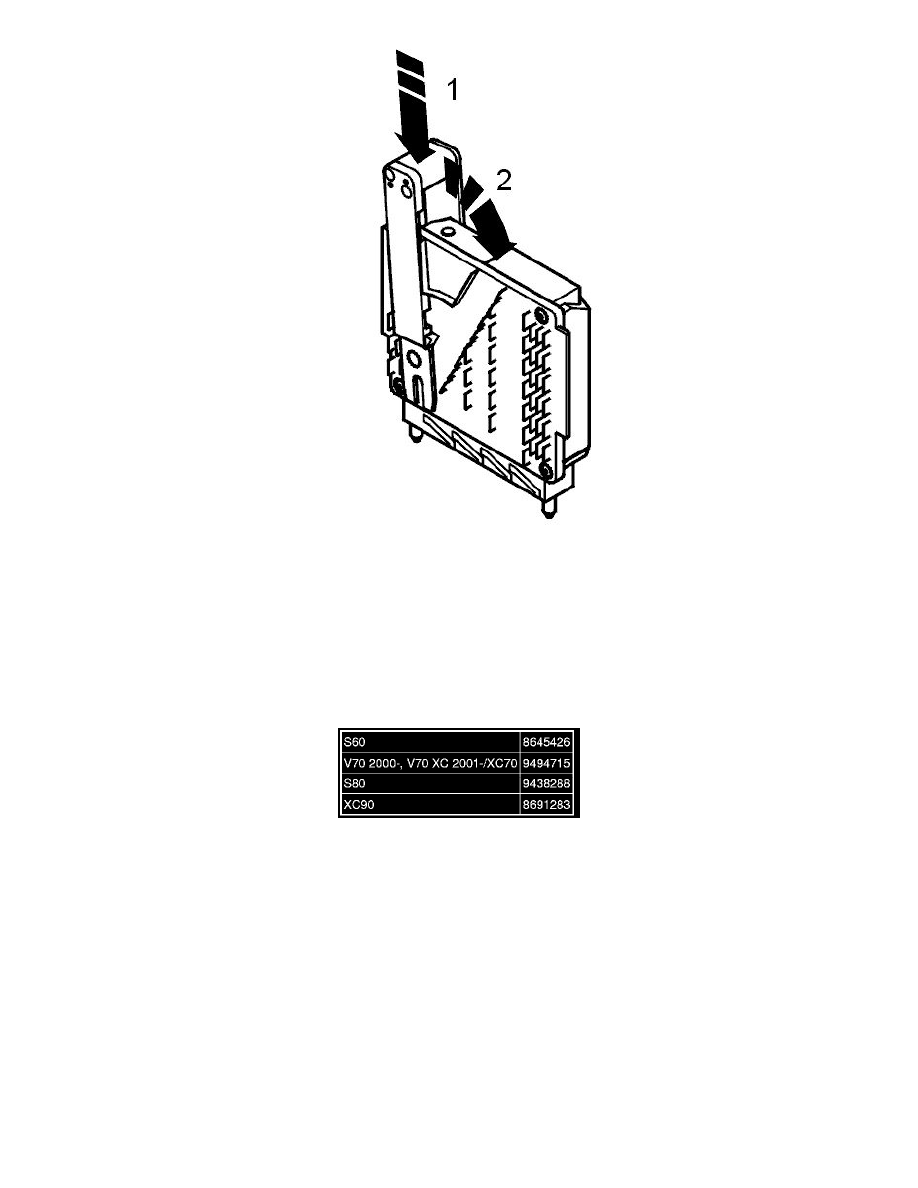 -
Check that no pins or sockets are damaged on the connector.
-
Carefully press the control module down into the grooves on the inside of the control module box. Press to the limit position
-
Insert tool 999 5722 Wrench See: Tools and Equipment/999 5722 Wrench around the control module.
-
Move the upper section of the tool forwards as far as it will go. Pull up the tool
-
Press the cover into place over the control modules
-
Check that the air ducts are correctly positioned.
Ordering software
Order applicable software.  See: Testing and Inspection/Programming and Relearning
Note! After downloading the software or replacing the engine control module (ECM), the throttle unit must be adapted according to vehicle
communication input: "Adapting the throttle unit".
Finishing
Check that no diagnostic trouble codes have been stored during the repair.
Test drive the car. Check the function of the engine.
< PREV PAGE
NEXT PAGE >