< PREV PAGE
NEXT PAGE >
XC90 AWD L6-2.9L Turbo VIN 91 B6294T (2004)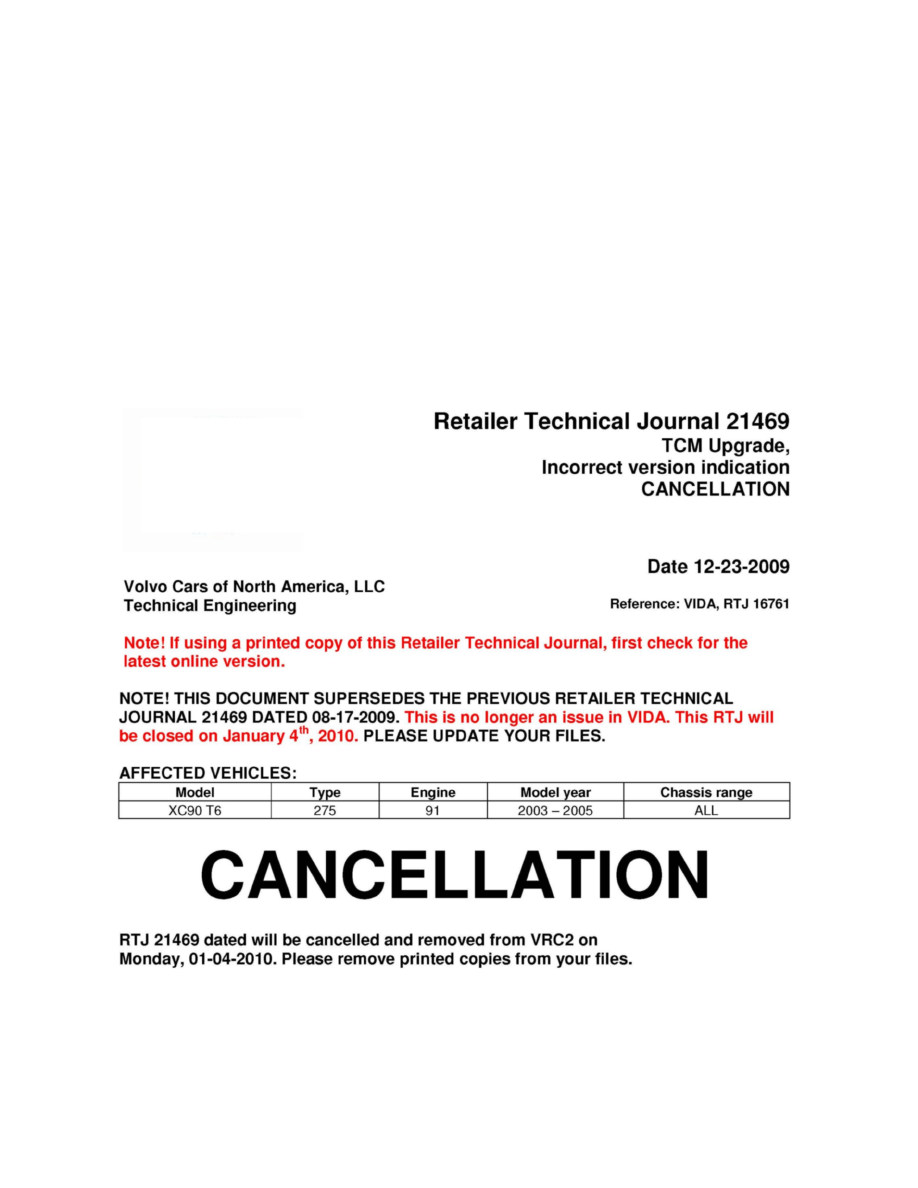 Control Module: All Technical Service Bulletins
TJ21469 - BULLETIN CANCELLATION NOTIFICATION
21469
TCM Upgrade, Incorrect version indication
CANCELLATION
Date 12-23-2009
Reference: VIDA, RTJ 16761
Note!
If using a printed copy of this Retailer Technical Journal, first check for the latest online version.
NOTE!
THIS DOCUMENT SUPERSEDES THE PREVIOUS RETAILER TECHNICAL JOURNAL 21469 DATED 08-17-2009. This is no longer an issue in
VIDA. This RTJ will be closed on January 4th, 2010. PLEASE UPDATE YOUR FILES.
CANCELLATION NOTICE
< PREV PAGE
NEXT PAGE >