< PREV PAGE
NEXT PAGE >
XC90 AWD L6-2.9L Turbo VIN 91 B6294T (2004)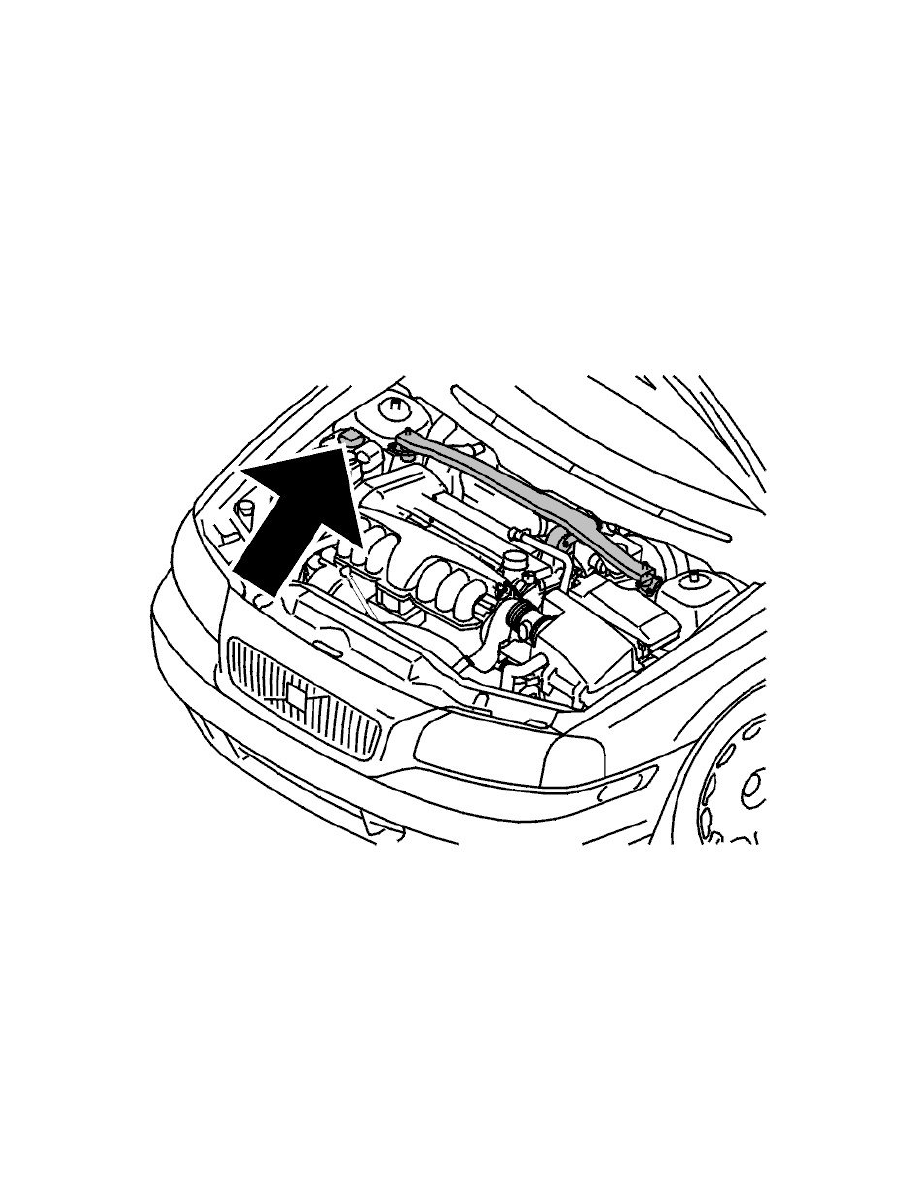 Coolant Temperature Sensor/Switch (For Computer): Service and Repair
Engine Coolant Temperature (ECT) Sensor, Replacing
Engine coolant temperature (ECT) sensor, replacing
Removal and Installation
Note! As the illustrations in this service information are used for different model years and / or models, some variation may occur. However,
the essential information in the illustrations is always correct.
Removing the temperature sensor
Remove the cap from the expansion tank.
Raise the car. Remove the lower splashguard.
Position a container under the engine drain cock. Drain the engine coolant.
Close the cock.
Install the lower splash guard.
Lower the car.
Remove the screw holding the engine stabilizer brace to the bracket on the engine.
Undo the clamp holding the return hose for the power steering.
Remove the cross stay.
< PREV PAGE
NEXT PAGE >