< PREV PAGE
NEXT PAGE >
XC90 AWD L6-2.9L Turbo VIN 91 B6294T (2004)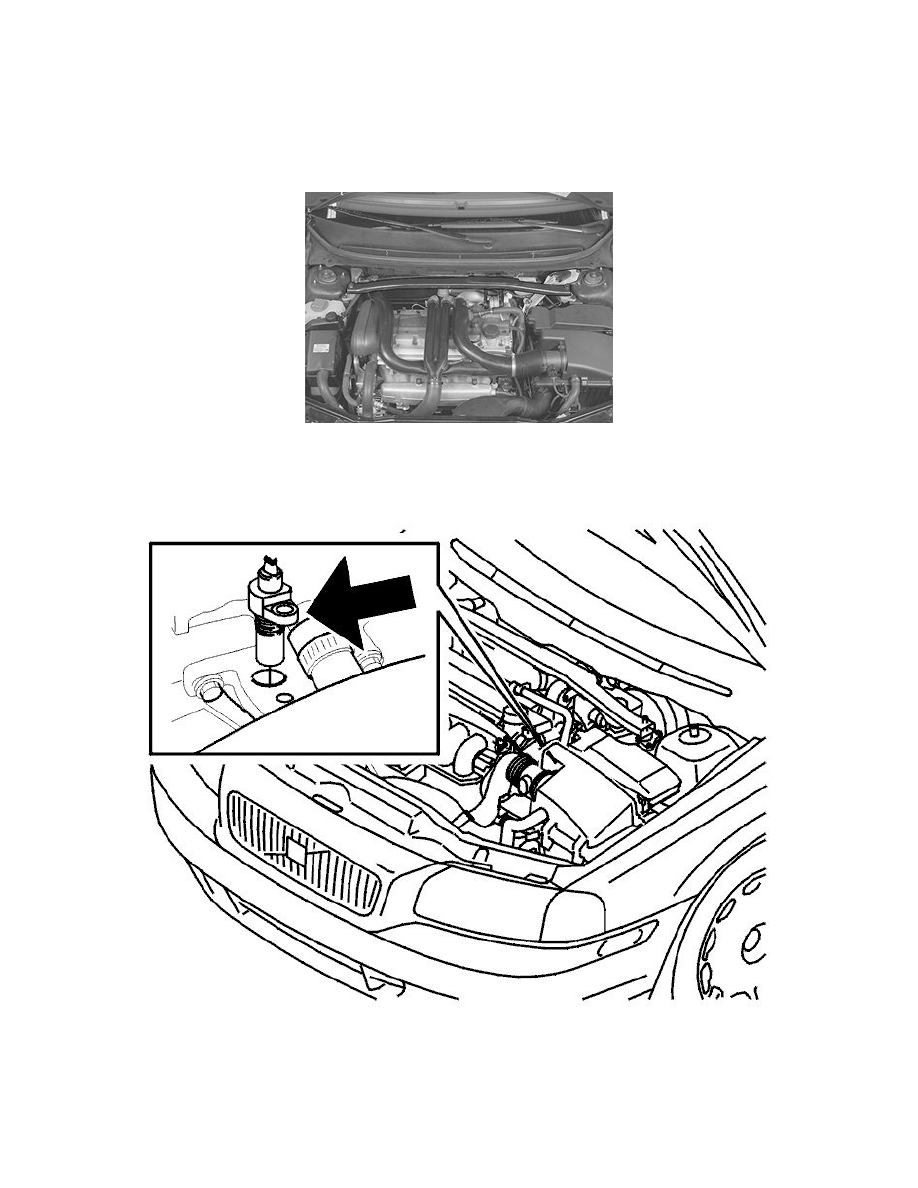 Crankshaft Position Sensor: Service and Repair
Engine speed (RPM) sensor, replacing
Removing the engine speed (RPM) sensor
Note! As the illustrations in this service information are used for different model years and/or models, some variation may occur. However, the
essential information in the illustrations is always correct.
Remove:
-
the hose clamp for the air cleaner (ACL)/fresh air intake
-
the air cleaner (ACL) in the intake pipe
-
lift out the air cleaner (ACL).
Remove the mounting nut for the sensor.
Pull up the sensor.
Installing the engine speed (RPM) sensor
Install the sensor. Use a new nut. Tighten to 10 Nm.
< PREV PAGE
NEXT PAGE >